Who Is Gregory Salcido? Teacher Fired For Anti-Military Rant
Gregory Salcido, a southern California teacher at El Rancho High School, was fired Tuesday for fiercely criticizing the military in the classroom.
Salcido, 49, who was elected Pico Rivera councilman in 2000, also served as ceremonial mayor of the city in 2002, 2010 and 2015. He whipped up a controversy in January for his tirade against the military, calling those who wanted to serve "dumb s----." Following the disparaging comment, he was fired as the city councilman.
In January, a student identified by CW-affiliated KTLA-TV as Victor Quinonez, secretly recorded him asking his class why they would want to serve in the military, which he believes is not the best option available for the students.
"Think about the people who you know who are over there? Your freaking stupid Uncle Louie or whatever. They're dumbs‑‑‑s. They're not like high-level thinkers, they're not academic people, and they're not intellectual people. They're the lowest of our low," Salcido can be heard saying in the video.
Board of Education President Aurora Villon said following Salcido's comments the school board was flooded with thousands of emails, including those from veterans and relatives of military personnel around the world, deploring the remarks.
Villon said the El Rancho Unified School District reached a unanimous decision to fire Salcido.
In a statement Tuesday, Villon said, "His comments do not reflect what we stand for, who we are, the classroom should never be a place where students feel that they are picked at, bullied, intimidated."
Following the outcry over the comments on the military in January, Salcido tried to clarify the remarks at a City Council meeting in February.
"I don't think it's all a revelation to anybody that those who aren't stellar students usually find the military a better option. ... That's not a criticism of anybody. Anything I said had nothing to do with their moral character," he said, LA Times reported.
His statement on the military also garnered the attention of the White House Chief Of Staff John Kelly, who said Salcido "ought to go to hell."
Kelly, a retired Marine Corps general, told Fox News, "I just hope he enjoys the liberties and the lifestyle that we have fought for."
The student who secretly filmed the incident in the class told Fox News he didn't believe people should disrespect their veterans.
Quinonez, who hopes to be a Marine someday, said, "Everyone's entitled to their own opinion but at the same time they shouldn't be disrespecting the veterans who have fought for our rights, who give up their lives and do stuff that other people are not willing to do."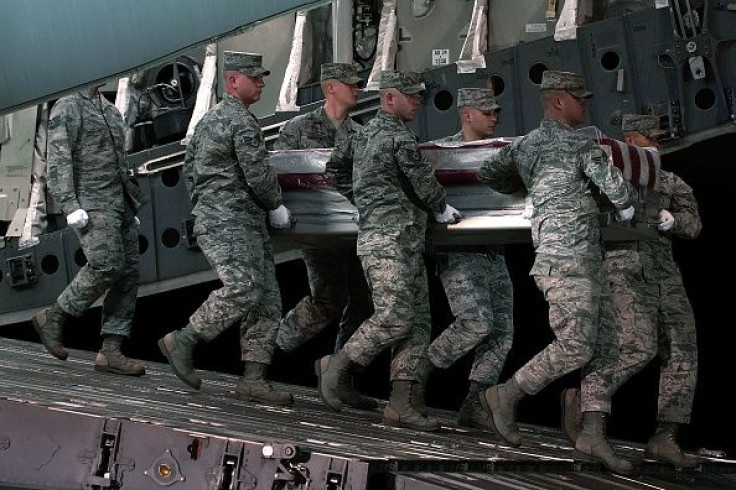 © Copyright IBTimes 2022. All rights reserved.
FOLLOW MORE IBT NEWS ON THE BELOW CHANNELS