Who Is Gus Kenworthy? Olympic Skier Criticizes Ivanka Trump For Attending 2018 Closing Ceremony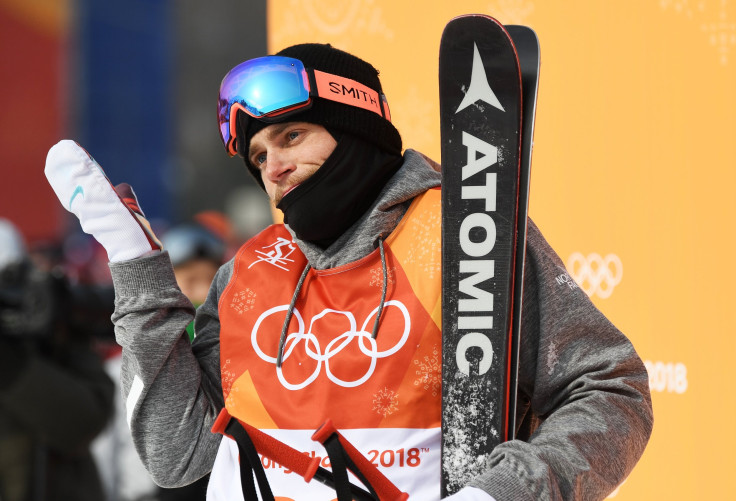 U.S. Olympic skier Gus Kenworthy drew headlines Sunday for taking to Twitter to slam first daughter and White House advisor Ivanka Trump for attending the closing ceremony of the 2018 Winter Olympics in Pyeongchang, South Korea.
Kenworthy, 26, a British-born and openly gay athlete, praised his fellow Olympians while taking a jab at President Donald Trump's eldest daughter.
"So proud of all these people! Everybody here has worked so hard to make it to the Olympics and have the opportunity to walk in the closing ceremony! Well... Everyone except Ivanka. Honestly, tf is she doing here?," he tweeted.
The highly accomplished and outspoken freestyle skier had a disappointing performance in Pyeongchang, finishing 12th in the slopestyle.
Kenworthy, who had previously spoken out against Vice President Mike Pence, drew mixed reactions from the online community for his Twitter comments.
"Very Interesting. I'm curious who appointed you the Policeman of who can and who cannot attend. Isn't that Censorship? I think you missed what the Olympics is all about," one user wrote.
Another user tweeted: "Political preferences aside (and speaking from someone who holds those same preferences)... have respect. TF is the point of insulting your own USA first daughter as a USA Olympian?"
One Twitter user commented in support of Kenworthy: "Congrats Gus! You make Americans proud. And as to your question, many of us are asking the same thing."
On the final day of the Olympics, Kenworthy also made headlines after he seemingly joked about Russia hacking the 2016 U.S. presidential election.
"Russia's biggest win since the 2016 US Presidential election!," he tweeted after the men's Russian hockey defeated Germany.
Kenworthy, who grew up in Telluride, Colorado, won a silver medal in men's freestyle skiing at the 2014 Winter Olympics in Sochi, Russia. In 2013, he earned his first bronze medal at the X Games in Tignes, France, during the men's slopestyle event.
© Copyright IBTimes 2023. All rights reserved.