Who Is Harold Ford Jr.? Former Tennessee Rep. May Be Transportation Secretary In Trump Cabinet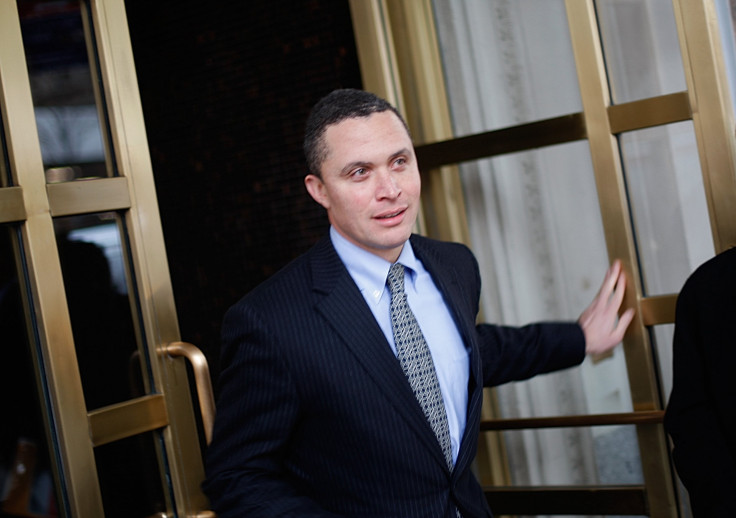 Democrat Harold Ford Jr., a managing director at Morgan Stanley and former Tennessee congressman, is a contender for a Cabinet post, possibly transportation secretary, Politico reported Tuesday.
Ford, who served in Congress for 10 years and whose father also represented Memphis, endorsed Hillary Clinton in the 2016 race but is friendly with President-elect Donald Trump's children, Donald Jr. and Ivanka, and with Ivanka's husband Jared Kushner, an associate told Politico.
Ford has yet to meet with Trump but Politico quoted sources as saying feelers have been put out.
"He's happy doing what he's doing," a source close to Ford told Politico. "If the president-elect called, then of course, he would listen carefully."
Ford declined to answer questions about the possibility, saying he was on vacation.
Ford considered jump-starting his political career but in 2010 decided against challenging Sen. Kirsten Gillibrand, D-N.Y., in the Democratic primary.
Ford is a regular news analyst on MSNBC, something that could endear him to Trump, who is said to be keen on adding Democrats to his administration, Poltitico said.
Ford's name joins ousted Florida Rep. John Mica, New Jersey Transportation Commissioner James Simpson and former National Trnasportation Safety Board Chairman Mike Rosenker as possible candidates to lead the Transportation Department.
Ford's father, Harold Ford Sr., told the Memphis Commercial Appeal he had not heard anything about an appointment.
"You mean the Trump administration? I better get off the phone. I haven't heard anything like that at all," he said. "I'm traveling right now, getting ready to get on an airplane for the holiday."
Ford represented Tennessee's 9th Congressional District from 1997 to 2007 but gave up the seat to conduct an unsuccessful bid for the U.S. Senate.
Ford was just 4 years old when his father was sworn in as a freshman in the House. The youngster also raised his hand and declared, "This is what I want to be when I grow up," according to his official House biography.
Ford established a reputation as a moderate, focusing on social and economic issues.
He was born May 11, 1970, in Memphis as his father served in the state legislature. His mother, Dorothy, was a longtime employee of the Agriculture Department.
Ford said his attendance at St. Albans School for Boys in Washington shaped his political philosophy.
"For me, and for the other kids who were not white, it was a very heterogeneous place. … I had to get along with everybody," Ford has said. "That helped me later on when I was in situations where you had to say, 'Hey, let's all get together and try to figure this out.' "
Before running for his father's seat in 1996, Ford worked as a staff aide on the Senate Budget Committee and a special assistant at the Commerce Department.
As a congressman, Ford departed from his father's focus on minorities, stressing pragmatism and proposing legislation that enhanced the assets of working-class Americans. He also backed measures like private school vouchers and federal funding of faith-based charities, and supported Republican measures against gay marriage.
© Copyright IBTimes 2023. All rights reserved.