Who Is Ivan Lopez? Meet The Alleged Fort Hood Shooter Who Killed 4 And Injured 14 [PHOTO]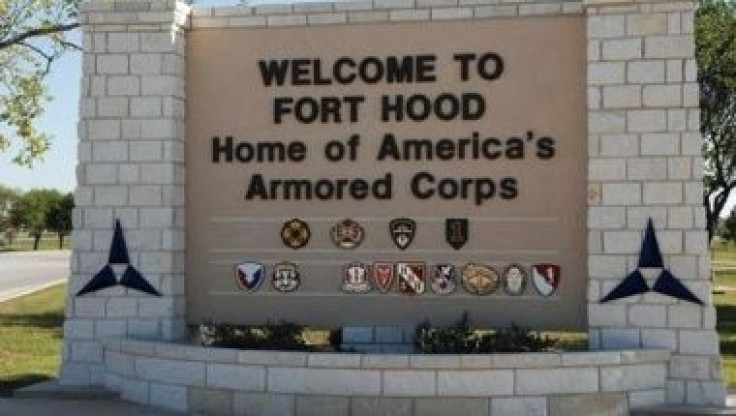 Update as of 1:24 a.m. EDT: The military knew Spc. Ivan Lopez had mental health issues and he was being treated for depression and anxiety, according to USA Today, and even though Lopez was receiving treatment he had not been officially diagnosed with post-traumatic stress. "He was undergoing a diagnosis process," Lt. Gen. Mark Milley said.
Lopez reportedly had a "self-diagnosed" brain injury after he served four months in Iraq in 2011. "He was not wounded in action," Milley said.
The shooter, who previously served in the Army National Guard in Puerto Rico, was assigned to the 13th Sustainment Brigade at Fort Hood, NBC News reported.
Update as of 11:59 p.m. EDT: The soldier who killed 3 people before turning a gun on himself was identified as Spc. Ivan Lopez, ABC News reported, citing law enforcement authorities, adding that an official did not identify Lopez at a news conference but said the shooter had arrived at Fort Hood in February from another base.
Original story:
Spc. Ivan Lopez, 34, was identified by the sheriff of Bell County, Texas, as the alleged Fort Hood shooter, CBS News reported. Not much is known about his motive, but it's believed he got involved with a some sort of soldier dispute.
Lopez is reportedly an active member of the military, KWTX reported. The news site said he was an active duty soldier who was a truck driver in the Army. The gunman reportedly wore a uniform at the time of the shooting on Wednesday. At first it was thought that he wasn't the only shooter during the attack, but now it appears that he acted alone, according to reports.
A picture that came from the Fort Hood Herald in November 2010 went viral after Lopez was identified, but it doesn't seem to be the same man responsible for the shooting. The picture is from nearly four years ago and says the man in the picture reportedly belonged to the 1st Battalion, according to the Fort Hood Herald.
Four people were reportedly killed at the base Wednesday, including the shooter. It is believed he died from a self-inflicted gunshot wound at the site of the attack. The shooting occurred around 4:25 p.m. local time, KWTX said. The attacker reportedly got out of his vehicle and began to open fire around Motor Pool Road and Tank Destroyer Boulevard. The shooter injured more than a dozen people and some of them are said to be "quite critical." He killed three individuals.
Victims were taken to Scott & White Memorial Hospital. NBC News said the wounded are being treated in a secured "command center." Fort hood was in a lockdown when the shooting first occurred, but the lockdown appears to have been lifted.
It's not the first time Fort Hood has come under attack. In 2009, the deadliest attack on a domestic military installation in American history took place when 13 people were killed and more than 30 people were wounded in a mass shooting.
Twitter has had a strong reaction to the shooting in Fort Hood with many trending the hashtags #PrayForFortHood and #FortHoodShooting.
Follow me on Twitter @mariamzzarella
© Copyright IBTimes 2023. All rights reserved.