Who is Javicia Leslie? 6 Fast Facts About 'Batwoman' Star
Javicia Leslie is officially stepping into Kate Kane's batsuit. The CW's "Batwoman" announced the actress will play Ryan Wilder, the character who will replace Kate after leading lady Ruby Rose's exit, so fans might want to get to know the new star. Check out a few fast facts about the actress:
She's Bisexual — It's been important to The CW and showrunner Caroline Dries that their lead is a member of the LGBTQ community since Batwoman is a lesbian, and gay characters on TV are so often played by straight actors. Leslie confirmed her sexuality in her statement about the announcement.
"I am extremely proud to be the first Black actress to play the iconic role of Batwoman on television, and as a bisexual woman, I am honored to join this groundbreaking show which has been such a trailblazer for the LGBTQ+ community," Leslie said in a statement.
She Has Ruby Rose's Support — Much has been reported about Rose's exit, but she has done her best to encourage fans to continue watching "Batwoman" despite her departure. Most recently, she took to Instagram to congratulate Leslie and say she'd be tuning in when the show returns.
READ: How 'Batwoman' Season 2 Will Keep Kate Kane In The Story
Military Brat — Leslie had family in the military, so she was born in Germany and lived there for a few years before moving back to the U.S. She moved around quite a bit before ending up in Maryland, where she started to get involved in the performing arts. As an adult, she worked in a 9-5 job with the government helping deliver payouts to families of deceased soldiers who were deployed beyond the length of their contract, but she moved to Los Angeles in 2012 to pursue acting.
She's Already A Fighter — "Batwoman" will require some stunts, and Leslie needs to look like she knows what she's doing. Luckily, the Hampton University graduate might already know her way around a fight scene. Aside from having fight scenes in projects like "The Family Business," she enjoys physical activities, including Muay Thai and kickboxing in addition to running, Pilates, dance and yoga.
"I started doing Muay Thai a few years ago. It is so amazing; it feels like a release," she told Lucire. "You will really be surprised what you have blocked inside of you and it helps you release frustration, anger, confusion, sadness."
Already Knows The Arrowverse Actors — Leslie is at the very least mildly familiar with the Arrowverse, which includes "Batwoman" and most of the CW's other DC Comics shows. She played "Black Lightning" star Jordan Calloway's love interest in the movie "Always a Bridesmaid." He already congratulated her in his Instagram Story, welcoming her to The CW family and promising to visit set. Also in the movie was Meagan Tandy, who stars in "Batwoman" as Sophie Moore. Like Calloway, Tandy offered her congratulations on social media.
Leslie also starred on "God Friended Me" alongside Violett Beane, who played Jesse Quick on "The Flash," and Leslie was in "The Family Business" opposite Christian Keyes, who had an arc on "DC's Legends of Tomorrow" as Desmond.
Healthy Hero — Leslie seems like she already is living the super healthy life of a superhero actress. In addition to her active workout schedule, she's gluten-free and vegan. She even shares some of her favorite recipes, like her homemade granola, with followers on social media.
Leslie will star in "Batwoman" Season 2, which is expected to debut on The CW next year. She'll play Ryan Wilder, a character who will fill Batwoman's cowl after Kate Kane mysteriously disappears.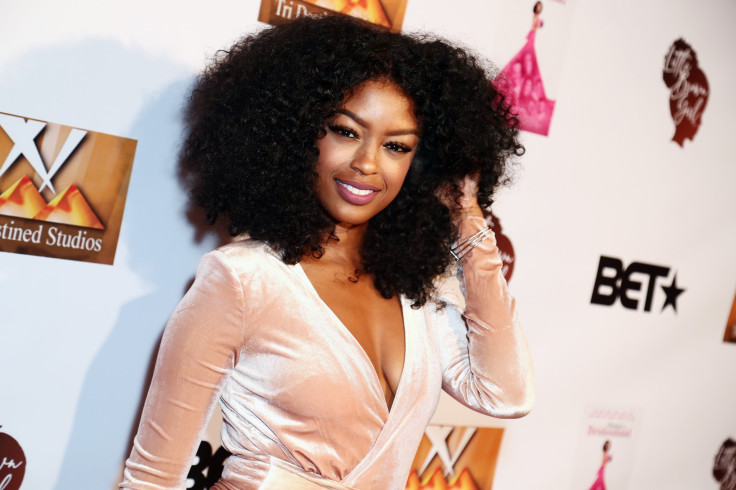 © Copyright IBTimes 2023. All rights reserved.