Who Is Kim And Kanye's Surrogate? Why Kardashian-West's Surrogate Likely Wants Privacy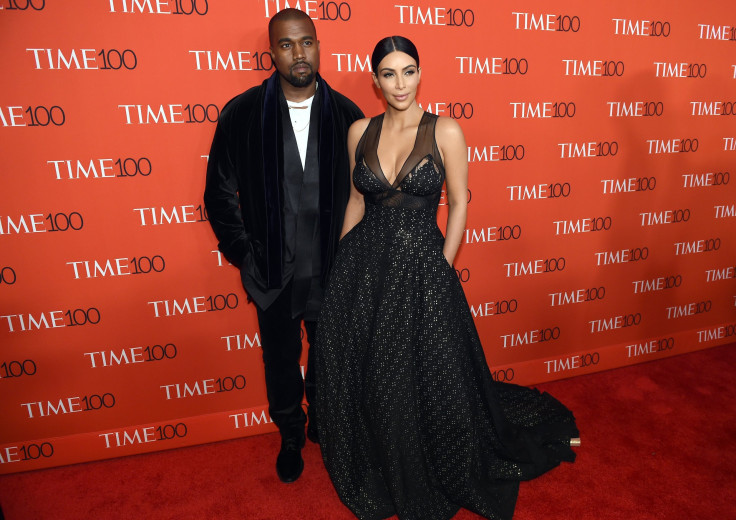 Kim Kardashian and Kanye West's surrogate, who is said to be a married mother-of-two, was reportedly spotted last in Southern California Tuesday sporting a growing baby bump. It was confirmed that the couple is using a surrogate to aid in conceiving their third child, but not much has surfaced on the identification of the woman.
And there's good reason for that.
"Their surrogate is a private person who doesn't live behind big gates and doesn't have a security detail," Stephanie Caballero, a Surrogacy and Egg Donation Attorney for The Surrogacy Law Center, told International Business Times in an email Wednesday. "She goes shopping and to the park with her friends, family and children and has never had 25 paparazzi following her and news vans parked outside her house. I'm sure Kim and Kanye feel the same one too."
Cabellero continued, "That woman deserves a private life and I hope she continues to have one for the remainder of the pregnancy and through the birth."
Celebrities hire surrogates through well-known and trusted surrogacy agencies. The agency that is ultimately chosen can either be based on a physician's referral or through the celebrity's own research. The process can be costly, as Kardashian and West have reportedly been required to fork over $45,000 in 10 monthly installments, alongside a $68,850 deposit through the agency, TMZ reported in June.
"I think Kim and Kanye using a gestational surrogate for their third child has been positive," Cabellero told IBT. "Kim was very forthcoming about her struggles to conceive her second child and the very serious condition that she has, placenta accreta, which can be life-threatening."
Caballero added: "They haven't provided many details beyond confirming that they are pregnant and that's probably due to the fact that they want to protect their surrogate's privacy and they want to enjoy this time for themselves, as it's a new process for them too."
The rise in surrogacy usage has resulted in legal issues. While the process typically goes smoothly, surrogacy laws vary by state. California law, however, recognizes contracts arranged for gestational surrogacy as well as egg, sperm, and embryo donations. Qualifications to become a surrogate in California include being between the ages of 21-41 — among other factors.
© Copyright IBTimes 2023. All rights reserved.