Who Is Kimberly Guilfoyle, Anthony Scaramucci Wooing Fox News Anchor?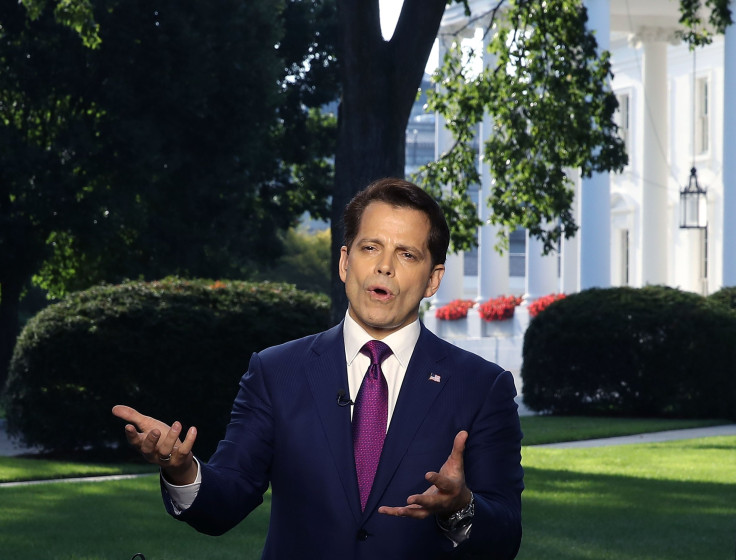 Anthony Scaramucci is romancing Fox News anchor Kimberly Guilfoyle, multiple sources confirmed Page Six Thursday amid growing rumors about the duo's affair that has been making the rounds for a few months now.
Scaramucci, who had a short run in the White House as communications director, was ousted by President Donald Trump just after 11 days of his service.
Last month, there were rumors that the two were house-hunting together in Manhattan and also were reportedly spotted on a romantic trip to Rome. The two were also photographed cuddling up at a charity gala. However, Scaramucci and Guilfoyle — a co-host of Fox News' "The Five" and the former assistant district attorney and first lady of San Francisco — have repeatedly denied they are a couple.
A source close to Scaramucci said he and Guilfoyle were "just very good friends who enjoy each others' company . . . It is too early to call them a couple. He is busy establishing his post-White House career."
Another source close to Guilfoyle added: "Kimberly thinks the world of Anthony. He is one of her best friends, but they are not a yet a couple. He is still going through a divorce. She is a single mom, and her son is her priority."
Guilfoyle, who was born in San Francisco to a Puerto Rican mother and an Irish father, moved to New York in 2004 to host the program "Both Sides" on Court TV. In 2015, she released a semi-autobiographical book titled "Making the Case: How to Be Your Own Best Advocate" about her experiences growing up, working as a prosecutor, and encouraging people to always advocate for themselves.
Guilfoyle married Gavin Newsom, then a city supervisor, in 2001 but their marriage ended up 2005 and the couple finalized their divorce on Feb. 28, 2006. She later married furniture heir Eric Villency in Barbados in 2006 and she gave birth to her first child, a boy named Ronan Anthony, on Oct. 4 of the same year. However, Guilfoyle and Villency announced their separation in June 2009 and eventually divorced.
In July this year, Scaramucci's wife of three years, Deidre Ball, filed for divorce while nine months pregnant.
It was reported that the reason for Scaramucci's firing from the White House was his expletive-laden interview to the New Yorker— where he blasted former White House Chief of Staff Reince Priebus and ex-Trump adviser Steve Bannon.
However, some believed that Scaramucci's rumored relationship with Guilfoyle could also have been a reason.
Guilfoyle was at the dinner at the White House July 26, which was leaked to the media. Ryan Lizza of the New Yorker had tweeted about the dinner -- something that angered "the Mooch" to such an extent that he called up Lizza and burst into an "obscene-laden tirade."
Trump has reportedly expressed concern that the relationship between Scaramucci and Guilfoyle was becoming a distraction for the entire White House team, Huffington Post reported at the time.
© Copyright IBTimes 2023. All rights reserved.