Who Is Kyle Rittenhouse? 17-Year-Old Charged In Shooting of Kenosha Protesters
KEY POINTS
Kyle Rittenhouse is in custody in Illinois for his alleged shooting at the Kenosha protests that killed two protesters
Rittenhouse was a vocal police supporter on social media and participated in multiple youth programs
Witnesses said Rittenhouse stuck out because he didn't seem to fit with the other militias and appeared "on edge"
Kyle Rittenhouse, 17, remained in police custody Thursday and is due back in Illinois court Friday for an extradition hearing to Wisconsin on charges of murder. Authorities have charged him in for shooting three Black Lives Matter protesters, killing two of them, during demonstrations over the death of Jacob Blake.
But who is Rittenhouse?
Rittenhouse is originally from Antioch, Illinois, about 20 miles outside of Kenosha, Wisconsin. His online profile showed a teen who appeared to idolize law enforcement and emergency responders, with his Facebook and Instagram featuring Blue Lives Matter backdrops.
He was active in youth programs run by the Antioch's fire and police departments. A local newsletter from 2019 identified Rittenhouse as a "fire protection cadet" for his time working with the fire department. Rittenhouse also shared pictures of himself in 2017 as a safety cadet for a local Target store.
Other Facebook posts regularly referenced police officers who died in the line of duty.
Along with police, he regularly showed himself handling firearms in some manner for either a picture or video. One video posted earlier in August from his TikTok account showed Rittenhouse at a range with a rifle similar to the one he was alleged to be carrying at the protests.
His social media accounts have since been deleted or suspended.
Rittenhouse spoke with right-wing media outlet Daily Caller on Tuesday before the shootings saying why he was there to support police.
"People are getting injured and our job is to protect this business," Rittenhouse said. "And part of my job also is to protect people. If someone is hurt, I'm running into harm's way. That's why I have my rifle; I've gotta protect myself obviously. But I also have my med kit."
Witnesses at the Tuesday protests said Rittenhouse stood out because he appeared on edge and did not seem affiliated with any of the other militias out in response to the protests.
"I noticed him the entire time. He didn't seem like he was there with anyone," Kenosha resident Koerri Elijah told INSIDER. "He was armed. He didn't seem like he was a threat, but I thought maybe I should keep an eye on him."
After the shootings occurred, video showed the teen suspected to be Rittenhouse walking toward police vehicles with his hands up and most driving past him. He then returned to Antioch, where he was arrested for the shooting.
Rittenhouse's family has not commented about his alleged involvement in the shootings.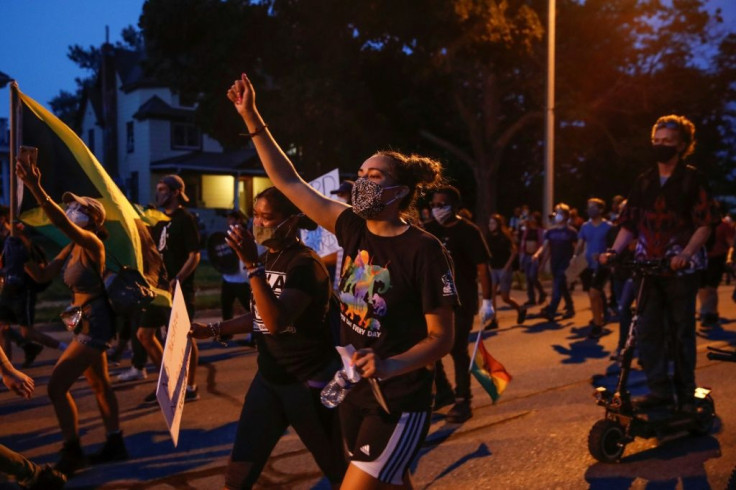 © Copyright IBTimes 2023. All rights reserved.
FOLLOW MORE IBT NEWS ON THE BELOW CHANNELS