Who Is Lana Scolaro? Robin Thicke Gets Racy With Young Blonde But Paula Patton Stays Silent [PHOTO]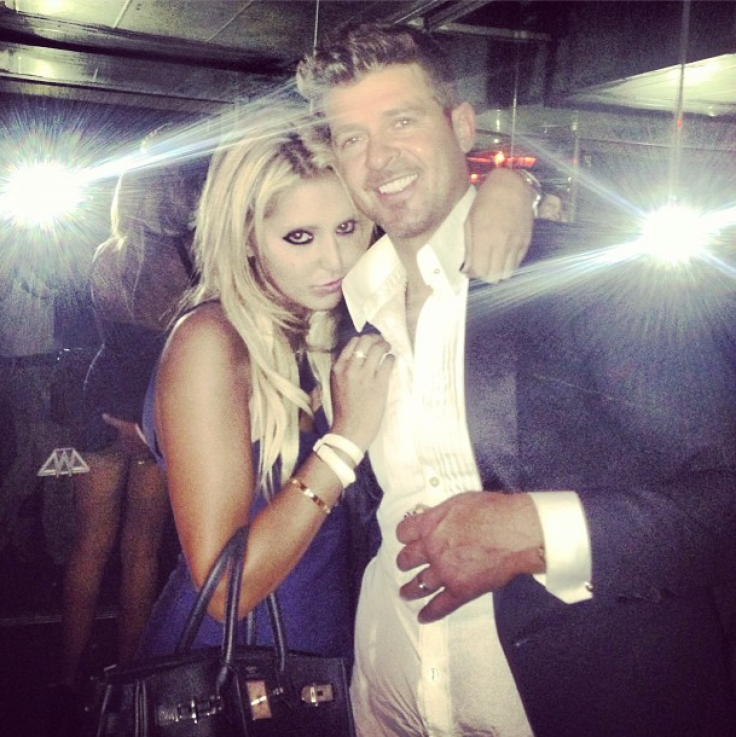 =Paula Patton and Robin Thicke looked more than happy while vacationing on Wednesday in Florida in spite of the fact that the singer grabbed a fan's butt following Sunday's VMA Award show. The married pair took their 3-year-old son, Julian, to the beach and Patton showed off her toned bikini body as the family enjoyed each other's company.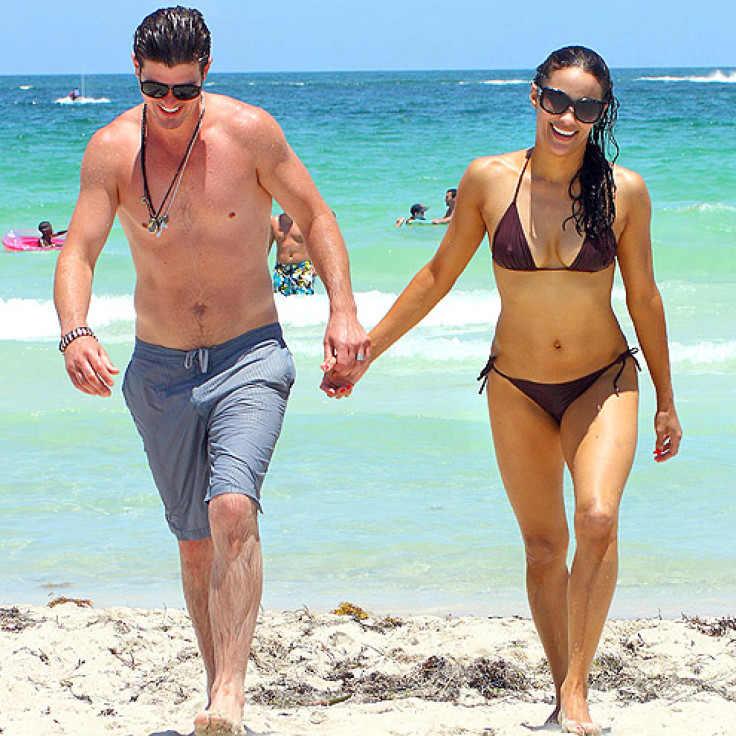 Just days ago, Thicke was thought to have crossed the line with a female, after a picture surfaced on the Internet showing the 36-year-old crooner grabbing college student Lana Scolaro's butt while smiling. The blonde had a short dress on, and Thicke's hand is clearly shown going beneath her skirt. Scolaro even has her head on Thicke's shoulder and her arms around him. It is unclear who took the racy shot, but a Twitter user sent the photo directly to Patton, writing, "Look at the reflection girl." It is believed Scolaro is a New York native and wealthy socialite.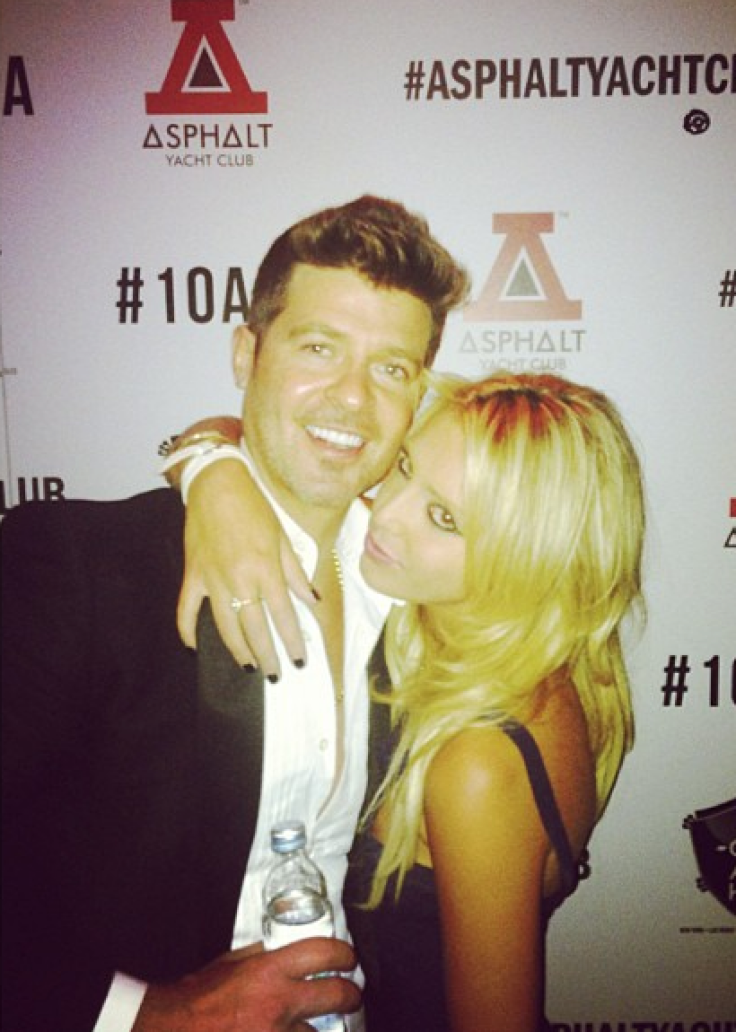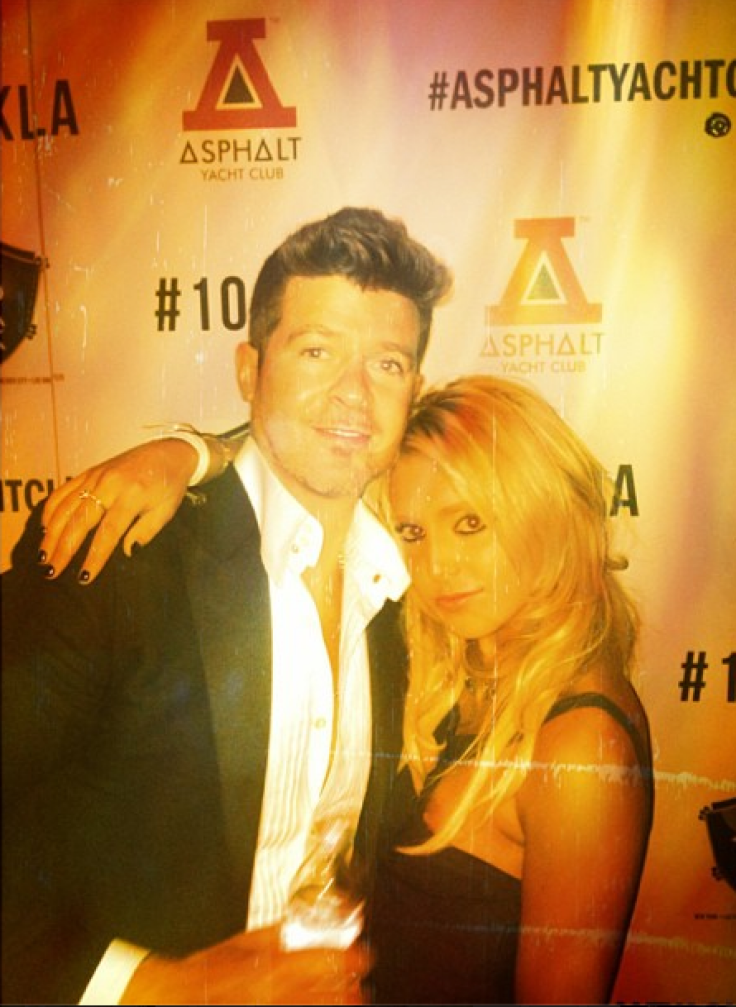 It is believed the photo was taken at 1Oak nightclub in New York while Thicke was with his wife.
Prior to the suspicious photo, it was already speculated that Thicke was crossing the line when he and Miley Cyrus performed at the VMA awards in Barclays Center. Wearing latex underwear, the 20-year-old stuck her tongue out as she twerked on Thicke, nuzzled his neck, and touched his groin with a giant foam hand. But sources tell TMZ that the 37-year-old beauty was completely fine with the performance, especially since there were "tons of rehearsals" prior to Sunday and nothing unexpected took place.
Thicke's mother, however, had an issue with the performance, saying, "I don't understand what Miley Cyrus is trying to do. I just don't understand. I think she's misbegotten in this attempt of hers. And I think it was not beneficial."
© Copyright IBTimes 2023. All rights reserved.