Who Is Lance Leeroy Arellano? Body Found In Utah Cave Believed To Be Wanted Man Who Disappeared Five Years Ago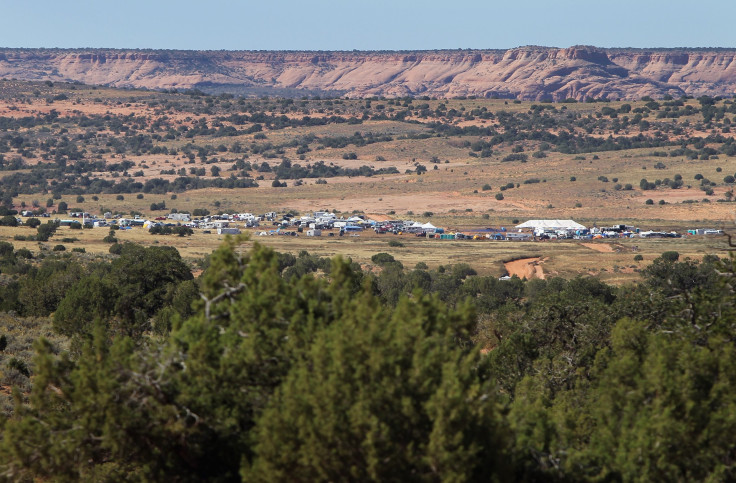 A body found Thursday in a Utah cave belongs to a man who disappeared while the subject of a 2010 manhunt, authorities say. Officials believe the remains are of Lance Leeroy Arellano, who they say shot and wounded a park ranger five years ago.
The skeletal remains were discovered in Moab by a local resident who was home from college for winter break. Caleb Shumway, 23, had been searching around the Tangri-La Ranch "for the sole purpose to search for any evidence of the location of the suspect in the shooting," the Grand County sheriff said in a press release.
Shumway crawled through the narrow entrance to the cave where he found a human bone and a bag with a handgun and a magazine nearby. He returned with authorities, who found another handgun and a backpack. There had been an outstanding warrant of $30,000 for Arellano.
"For a poor college student, that's pretty appealing," Shumway told the Salt Lake Tribune.
The remains were brought to Utah Medical Examiner's Office for confirmation.
Officers spent several days in 2010 scouring canyons and caves searching for Arellano, who was 40 when he went missing. He was suspected in the shooting of Brody Young, a Utah park ranger, who had approached a parked vehicle at Poison Spider Mesa trailhead for identification. As he walked back to his car to check the idenitifcation, Young was shot from behind by the driver nine times. Arellano was charged with first-degree attempted murder, among other charges.
© Copyright IBTimes 2023. All rights reserved.