Who is Lina Sands? Angelina Jolie's Look-Alike; Spot the Difference [PHOTOS, VIDEO]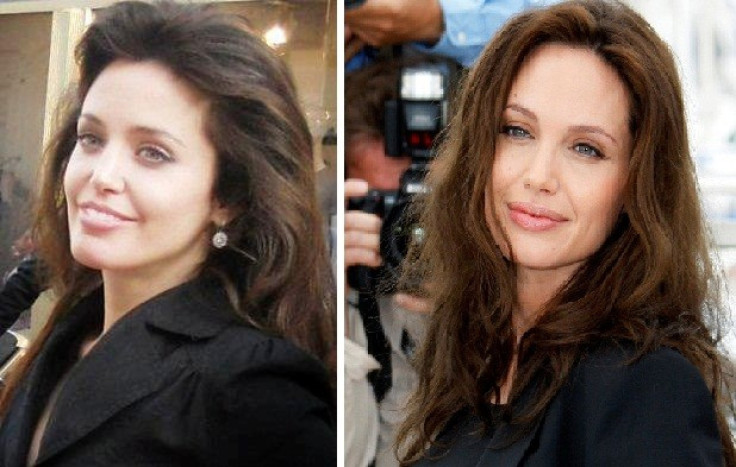 American actress Angelina Jolie, who was declared the most beautiful woman in the world by Vanity Fair magazine in 2009, has major reason to worry.
The Oscar-winning actress is certainly the most highly paid star in Hollywood. According to Forbes' 2011 reports, she topped the list of most expensive actors, with earnings of no less than $30 million in a year. Furthermore, according to the magazine's 2010 survey, she earns an average of $27 million per film.
There is a reason these figures are being bandied about... quite interestingly, a Spanish model, much younger than Jolie, claims she is a look-alike of the Hollywood star and is all set to grab opportunities to work as Jolie's double.
Hi, my name is Lina Sands and I look like Angelina Jolie,' she says. 'I would like to work as an Angelina Jolie look-alike, Sands said, in a video posted on YouTube.
Her claims are indeed correct ... she could very easily be mistaken for Angelina Jolie. When we cross-checked her Facebook profile pictures, here is what we found....
It isn't only the facial features we find uncannily similar... Sands has gone to great pains to ensure she looks like Jolie. She even has the same tattoo the actress sports.
Check out the photographs and spot the difference!
The video has already got over 332,000 views on YouTube and the model is cashing on a lot of media attention for her uncanny resemblance with the award winning star.
Sands is an aspiring actress… and is trying it hard to establish herself in every possible way.
She joked in the interview saying that "I've got a lot of hair! I can sell it and be rich." Well now we know what's on her mind.
Check out the video and tell us what do you think...
© Copyright IBTimes 2023. All rights reserved.