Who Is Madeline Marx? Ohio Teacher Charged For Having Sex With Students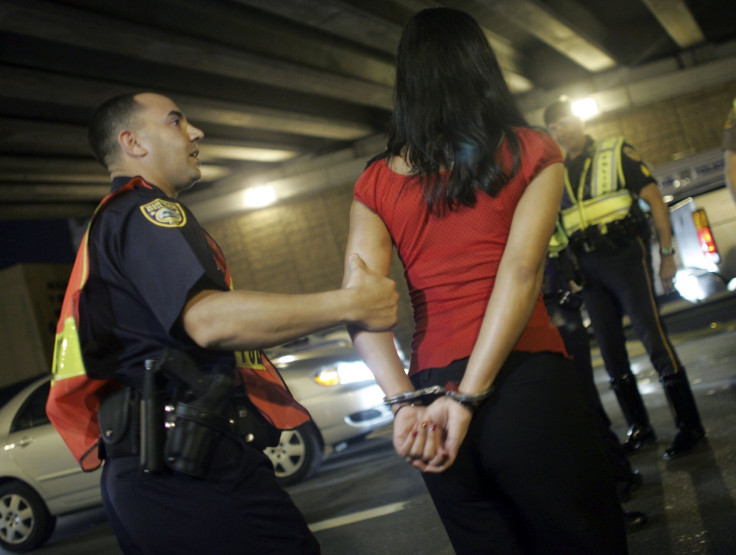 A substitute teacher at Fairmont High School in Kettering, Ohio, has been charged with two counts of sexual battery for having sexual relationships with two juvenile students, after she was arrested on Wednesday.
Madeline J. Marx, 23, was accused of performing oral sex on a 17-year-old student and engaging in sexual intercourse with a 16-year-old student in different parking lots between June 1 and Sept. 21. She has admitted to sending lewd texts and photos via Snapchat and Instagram to one of the students.
She was being held in the Montgomery County jail after being arrested but was released on Thursday at 8:45 p.m. EST, according to records obtained by local news outlet WHIO TV. Marx was released on her own recognizance on the condition she lives with her father at his home as long as the case is pending.
According to her resume and other documents obtained by local news outlet, Dayton Daily News, Marx graduated from Chaminade Julienne High School, Dayton, Ohio, in 2012. She went on to graduate from the University of Dayton in 2016.
Prior to working as a substitute teacher, Marx worked at the Flyer Spirit store as a sales associate and later as the manager on duty and custom clothing manager from June 2012 until December 2015. Fairmont High School was not the first teaching experience for Marx. She was a student teacher at Beverly Gardens Elementary School in the Mad River School District from September 2015 until May 2016, according to her resume.
She also mentioned that she has had "field experience" at the Huber Heights Wayne High School in January 2015, River's Edge Montessori elementary school in September 2014, John Hole Elementary School in Centerville in January 2014 and Frank Nicholas Elementary School in West Carrollton in September 2013.
"I am passionate about children and their education," she wrote in her application. "I am a hard-worker, who focuses on individual student's strengths and needs. I have worked with special needs children since high school."
When it came to listing the top reason for wanting to teach students, she wrote, "The ability to provide children an advocate for their education as well as their well-being."
The following cruiser cam footage shows Marx being driven to the police station after being arrested.
As soon as the school district became aware of the alleged accusations against Marx, they took immediate steps to remove her from the post, hence ensuring that she did not have any contact with her students inside the premises.
"We became aware (the teacher was) possibly involved with inappropriate activities with a juvenile," Kettering Superintendent Scott Inskeep said. "When we become aware of them, then we will remove those people and not have them around our students."
The district was made aware Marx's conduct when a group of students went to the principal of the school to make the allegations before classes started on Wednesday. "Teachers are entrusted with the responsibility of educating children who are becoming young adults," Montgomery County Prosecutor Mat Heck Jr. said. "This defendant took advantage of her position and developing a sexual relationship with minor students."
This is the latest among a sudden surge in cases involving sexual relations between a student and a teacher. Loryn Barclay, a former substitute teacher at a Missouri High School, was accused of having sexual contact multiple times with a juvenile student in June. Shawnetta Reece, a gym teacher from Georgia, was accused of having an inappropriate relationship with a 15-year-old boy in September.
© Copyright IBTimes 2023. All rights reserved.