Who Is Marianne Williamson? Self-Help Author Walks Back Anti-Vaxxer Comments Ahead Of Democratic Debate
While names like Joe Biden, Elizabeth Warren and Bernie Sanders have largely dominated the Democratic Primary scene, one name that has jumped out ahead of this week's primary debates is Marianne Williamson. The author and activist, who is among the field of 20 about to take the stage, grabbed recent headlines because of her controversial thoughts on vaccinations.
Many voters probably don't know much about Williamson, who is considered a major longshot to win the nomination.
Williamson, 66, is originally from Houston and attended Pomona College in Claremont, California. She dropped out her junior year before moving to New York City. While there, she read "A Course in Miracles," by Helen Schucman, and then moved back to the Los Angeles area to begin lecturing on the book. She would go on to write 13 books, four of which would hit No. 1 on the New York Times bestsellers list. Williamson is not married and has a daughter, who was born in 1990.
While Williamson drew recent attention for her anti-vaxxer comments, there have been other controversies surrounding her.
Williamson's most recent vaccination comments came during an event in New Hampshire on June 19, when she was asked about recent orders making vaccinations mandatory to combat the smallpox outbreak. She answered by comparing the situation to the "abortion debate," in the sense that the government should not dictate what people do. However, she took it a step further by calling the policies "draconian" and "Orwellian."
On "The View," Williamson walked back the comments. She immediately rebuked panelist Meghan McCain when labeled an anti-vaxxer and then targeted big pharmaceutical companies.
"First of all, I am not anti-vaccine ... I think I misspoke in that one sentence, but I'd like to express myself. The fact that you have a problem — and this is part of the same problem we're talking about here — ... with the revolving door policy by which Big Pharma and the CDC and the FDA are so cozy, so that millions of Americans who are not anti-science and are not anti-vaccine have some deep concerns. The days of blind faith in Big Pharma are over."
<iframe width="560" height="315" src="https://www.youtube.com/embed/VA7l1dXQRJ0" frameborder="0" allow="accelerometer; autoplay; encrypted-media; gyroscope; picture-in-picture" allowfullscreen></iframe>
But Williamson has a history of making similar comments that have been aligned with anti-vaxxers. In a 2015 appearance on "Real Time with Bill Maher," she said, "there's a public health issue that over-rides individual liberty here even though I don't want the government, as a rule, telling me what I can do and can't do with my body for medical purposes."
Williamson had established herself as a powerful activist in Hollywood, stemming from efforts like Project Angel Food, which delivers food to AIDS patients restricted to their home. She has also put together fundraisers that drew attention and support from prominent names like Meryl Streep.
However, behind the scenes, she developed a reputation for an explosive temper against executives. Combining that with her foundation work, she referred to herself as the "bitch for God," wearing it like a badge of honor.
But on the flipside, it may not have endeared her to some of her employees at the different foundations.
In a 1992 article in People Magazine, one of her former associates accused her of treating staff under her extremely poorly. They went as far as to say "Marianne is a tyrant," and "her own ego is going to destroy her."
One example provided of this alleged mistreatment was Williamson firing an employee who had just undergone a double mastectomy to help reduce the risk of breast cancer. The employee was then forced to navigate their medical expenses while remaining employees considered unionizing to protect themselves.
Williamson has repeatedly denied the accusations.
A Los Angeles Times cover story article in February 1992 also touched on Williamson's temper and how she had alienated many around her.
While the Times noted that some employees defended her personality, it also quoted journalist Jean Halberstam who said, "Marianne is someone who likes to control everyone around her," and a colleague who claimed that "if you don't agree with Marianne you're not going to be around very long."
When it comes to policy, Williamson has long taken on stances that resonate with most Democrats: backing Medicare for All, endorsing stronger measures to combat climate change and raising the federal minimum wage to $15 per hour.
In 2014, Williamson, who has never held public office, ran as an independent for a U.S. House seat in California's 33rd congressional district, which covers much of the affluent west side of Los Angeles. Democrat Rep. Ted Lieu won the election by a landslide against a Republican candidate.
Williamson has 2.62 million followers on Twitter, where her profile describes herself as "Activist, Humanitarian and Entrepreneur. 2020 candidate for President of the United States."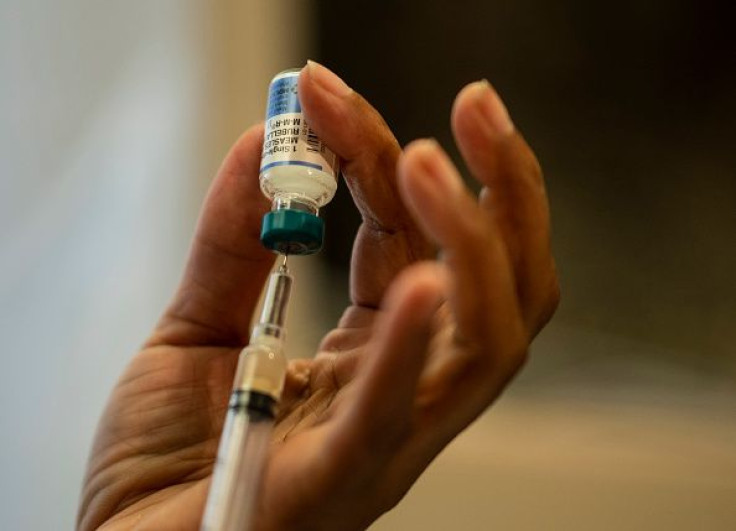 © Copyright IBTimes 2023. All rights reserved.
FOLLOW MORE IBT NEWS ON THE BELOW CHANNELS