Who Is Martin Landau? 'Mission: Impossible,' 'Ed Wood' Star Dies At 89
Legendary actor Martin Landau died over the weekend at the age of 89 after a short hospitalization.
Landau passed away at 1:30 p.m. EDT on Saturday, July 15, at the UCLA Medical Center. He was hospitalized for unexpected complications, TMZ reported.
The actor appeared in almost 200 films and worked until his death. Among the most popular movies in his portfolio are "Mission Impossible," "Tucker: The Man And His Dream," and "North by Northwest."
READ: "Fear the Walking Dead" voice actor Randy Schell dies in a skydiving accident
Landau was a cartoonist before he became an actor in the 1950s. According to The Hollywood Reporter, the actor shot to fame after playing a homosexual henchman in Alfred Hitchcock's "North by Northwest" in 1959.
Another big break knocked his door in 1966 when he was cast as Rollin Hand in "Mission: Impossible," where he starred alongside ex-wife Barbra Bain. Landau's character, Rollin, was described as the "man of a million faces" as he played the role of an undercover disguise artist. It was the best opportunity for him to show his acting skills as he played multiple characters in one episode. The role got him repeatedly nominated for Emmy awards and helped him earned a Golden Globe for best male TV star in 1968.
However, despite his success, Landau left "Mission: Impossible" in 1969. "Nobody knew me," the actor said, as quoted by the The Guardian. "They just knew that I was the guy from 'Mission: Impossible.' I wasn't on anybody's list. I mean, I couldn't even get in the room."
After his exit, he was cast as the lead villain in "They Call Me Mister Tibbs!" While Landau was successful during his TV stints, he struggled with landing good film roles in the 1970s. Due to this, he returned to TV in the cult sci-fi series "Space 1999." He and Bain were added in the cast to increase its appeal to the U.S. audience. It took another decade for Landau to reach the peak of his filming career when he was cast as Abe Karatz in Francis Ford Coppola's biopic "Tucker: The Man and His Dream."
"Tucker resurrected me," Landau told The Guardian in 2012. "Before that, I did several films that should be turned into toothpicks. I was being offered, you know, professional bad guys in the evil business, total comic-strip stuff. When I got Tucker I thought, 'Thank God, a human being.'"
Landau was later recognized for his scene-stealing role as Bela Lugosi in "Ed Wood," which earned him the Academy Award for best supporting actor in 1995.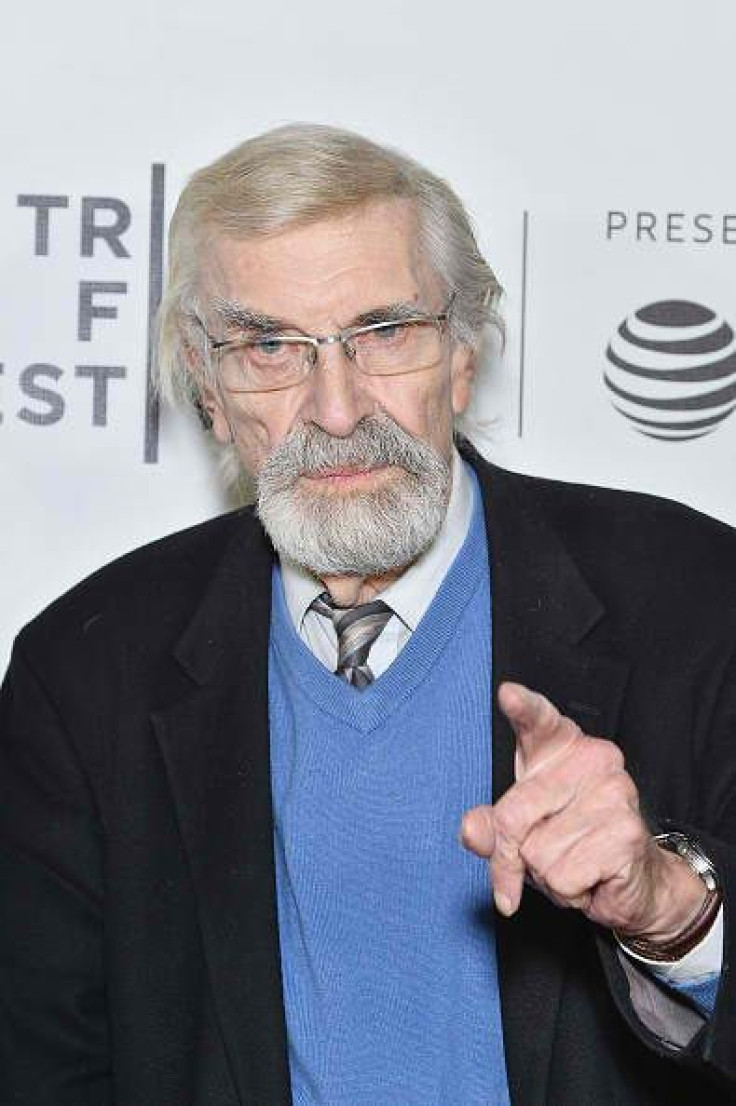 © Copyright IBTimes 2022. All rights reserved.
FOLLOW MORE IBT NEWS ON THE BELOW CHANNELS