Who Is Matthew Whitaker? Jeff Sessions' Replacement Critical Of Mueller's Probe
President Donald Trump asked Attorney General Jeff Sessions to resign Wednesday. Matthew Whitaker will take over at the Justice Department as his replacement until a permanent replacement is announced, Trump said in a tweet Wednesday.
Whitaker will now oversee special counsel Robert Mueller's probe of Russian meddling in the 2016 U.S. election, which he, at one point, called a "witch hunt."
When asked if Whitaker would oversee Mueller's investigation, a spokeswoman for the department said Wednesday, "The Acting Attorney General is in charge of all matters under the purview of the Department of Justice."
Sessions resigned a day after the midterm elections at Trump's "request," according to his resignation letter. "At your request, I am submitting my resignation," it begins.
"Most importantly, in my time as Attorney General, we have restored and upheld the rule of law — a glorious tradition that each of us has a responsibility to safeguard," Sessions said in the letter. "We have operated with integrity and have lawfully and aggressively advanced the policy agenda of this administration."
Whitaker, 49, is a Trump loyalist critical of the special counsel probe. Before he joined as a political appointee, he used to say Mueller's investigation was dangerously close to overreaching. The Washington Post reported Whitaker had suggested ways the investigation could be stopped or curtailed. He even urged his followers on Twitter to read a story that called the investigators "Mueller's lynch mob."
"I am committed to leading a fair department with the highest ethical standards, that upholds the rule of law and seeks justice for all Americans," Whitaker said in a statement Wednesday.
Whitaker, a Republican lawyer and legal commentator, served as Sessions' chief of staff for one year. Earlier, from 2004 until 2009, he served as U.S. attorney for the Southern District of Iowa. He was recommended to the position by Iowa Republican Senator Chuck Grassley, who is now the chairman of the Senate Judiciary Committee.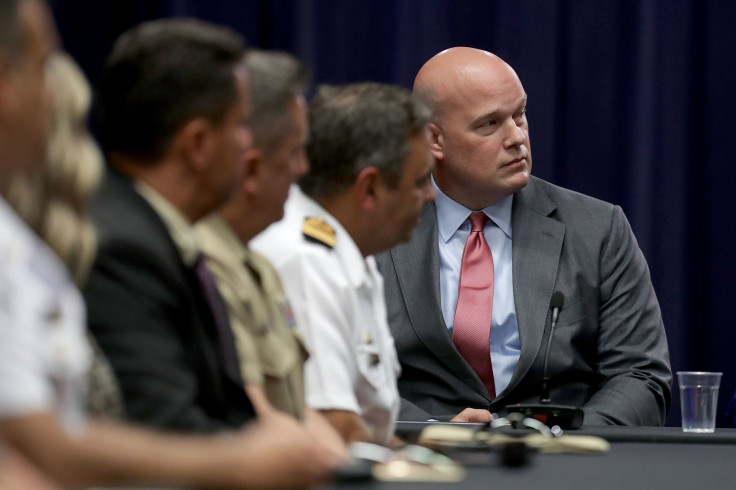 Whitaker was born in Ankeny, Iowa, and graduated from Ankeny High School in 1988. He graduated in Bachelor of Arts (communications major) from the University of Iowa in 1991 and also got his Master of Business Administration in Finance (1995), Juris Doctor in Law (1995) from there. He used to play football while at university, appearing in Iowa's Rose Bowl game in 1991.
Before he turned to politics, he worked at law firms of Finley Alt Smith (in Des Moines, Iowa) and Briggs & Morgan (in the Twin Cities). He was also the corporate counsel for a national grocery company called SUPERVALU. According to his LinkedIn account, he was a businessman as well, having had shares in companies.
Critics worry Whitaker maybe unlikely or unwilling to defend the independence of the Department of Justice from the interference by the White House due to his history of partisanship and loyalty to Trump.
© Copyright IBTimes 2023. All rights reserved.