Who Is Mia Khalifa? DeRay McKesson Wants To Know And Gets Dragged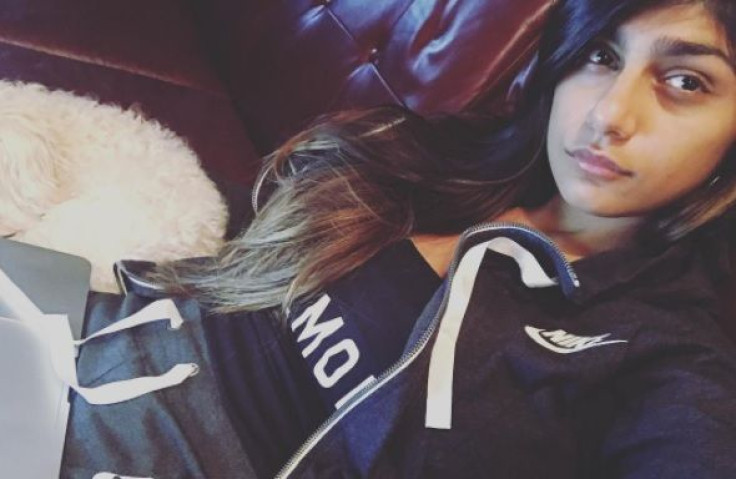 Instead of heading over to Google and writing, "Who is Mia Khalifa," Black Lives Matter activist and former Baltimore mayoral candidate DeRay McKesson decided to ask his 985,000 Twitter followers. He was soon flooded with answers, with some correctly identifying and others posting gifs in response to McKesson's arguably naïve query.
"Who is Mia Khalifa? I've seen her name now twice on the timeline & don't think I actually know anything about her," McKesson wrote Tuesday. "Sports commentator?"
Within minutes, message garnered hundreds of likes, retweets and comments.
"She is a former porn star (no hate on that, sex work is work) with a habit of saying misogynist, shitty, edgy things for sports attention," one of the top commenters wrote back. "Clearly it works cause now she has a new show. Which is disappointing, because she says fat phobic sexist stuff."
Some pitied McKesson. Others simply laughed.
It's not the first time McKesson got dragged on Twitter. In June 2016, the activist's account was hacked. "I endorse @realDonaldTrump for president. #MAGA," the hacker wrote at the time. "I'm not actually black."
McKesson soon cleared up the discrepancy, saying he was hacked. "At 10:31 am, someone called @verizon impersonating me and successfully changed my SIM & unsuccessfully attempted to change my phone number," McKesson tweeted. "By calling @verizon and successfully changing my phone's SIM, the hacker bypassed two-factor verification which I have on all accounts." He added: "Verizon recorded the call made this morning by the imposter and we are working with lawyers to get the recording. It's been a long day."
He also set the record straight about Trump. "No, I do not endorse Trump as the next President. He cannot be the President of the United States. He is racist & a bigot, unfit to lead," McKesson tweeted.
McKesson was targeted because of his activism. "There's a long history of people trying to silence those committed to civil rights and justice work. A hacker attempted to silence me and with the support of Twitter and others in tech, I was able to regain access to my accounts quickly," he told The Baltimore Sun at the time.
Follow me on Twitter @mariamzzarella
© Copyright IBTimes 2023. All rights reserved.