Who Is Michael Slager? After Walter Scott Video, South Carolina Police Officer Indicted On Federal Charges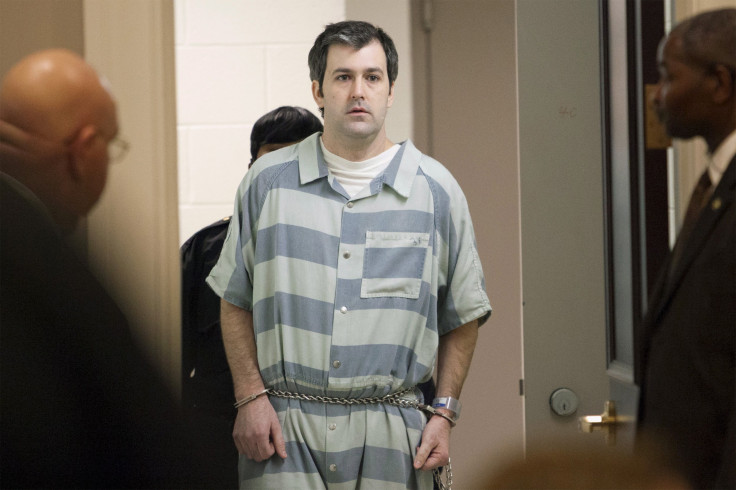 UPDATE: 2:30 p.m. EDT — A former South Carolina police officer facing federal charges for fatally shooting a black man as he ran away was released Wednesday on $500,000 state bail after his federal arraignment on civil rights and obstruction charges. Michael Slager also was required to surrender his passport.
Slager, now 34, shot Walter Scott, 50, eight times in April 2015 after a traffic stop. He is also facing murder charges from local prosecutors.
Chris Stewart, an attorney representing the Scott family, praised the federal government for taking action against Slager and called the killing an abuse of power. Judy Scott said during a press conference that she was happy her son's death has received national attention.
"I pray other mothers don't have to go what I have gone through," she said.
Original story:
A federal grand jury has indicted a white former South Carolina police officer for the fatal shooting of an unarmed black motorist who was running away when he was killed. Michael Slager faces federal charges, including deprivation of civil rights and unlawful use of a weapon during the commission of a crime. In theory, he could get life without parole if convicted, CBS News reported Wednesday.
An indictment unsealed Wednesday reveals that Slager also faces charges of obstruction of justice in the death of Walter Scott in April 2015. Slager, now 34, was working as a North Charleston police officer when he killed Scott, 50, after a traffic stop. The case is part of a national debate on excessive police force and racism.
Slager is expected to enter a plea at an arraignment Wednesday afternoon in U.S. District Court in downtown Charleston. "The indictment alleges that Slager intentionally misled [state] investigators by claiming that Scott was coming toward him with a taser at the time that Slager fired his weapon, when in truth, Scott was running away," the Department of Justice said in a statement.
Slager, who was fired from the police department, had been held in solitary confinement until January, when he was put under house arrest after putting up a half a million dollars bail. He is only allowed to go out for work, church and medical or legal appointments.
Slager initially said Scott tried to grab his stun gun during a scuffle following a traffic stop for a broken tail light, but a video soon emerged that directly contradicted his story. Slager was later arrested and charged with murder in a local court. The video revealed Scott was running away when Slager fired his weapon eight times.
Number of People Killed by Police by State in 2015 | Graphiq
Slager had previously been the subject of a 2013 complaint regarding his use of force against a suspect, but he was exonerated of any wrongdoing. He also had two additional complaints registered against him in the five years he served with the North Charleston Police Department. In one incident, a man alleged he used his Taser without just cause and slammed him to the ground. Slager was ultimately cleared in an internal investigation.
Police documents showed that Slager was "enthused" to become a police officer. His training included a firearms qualification in August 2014 and discussions on ethics, bias-based profiling and Taser use.
Before he entered law enforcement, Slager worked as a waiter and with the Coast Guard. He has two stepchildren and his wife was pregnant at the time of Scott's death.
North Charleston approved a $6.5 million civil settlement with Scott's family last year, giving $1 million to three of his four children. About $17,000 will go toward Scott's back child support. His family said one reason Scott ran from Slager was that he owed the money.
© Copyright IBTimes 2023. All rights reserved.