Who Is Mike Pompeo? CIA's Next Leader Has Been Called Anti-Muslim; Kansas Congressman Is Tea Party Member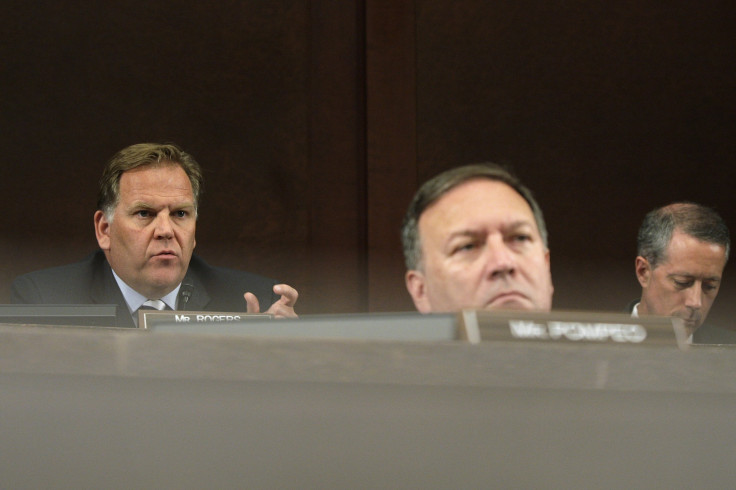 A conservative Kansas congressman who has been accused of being anti-Muslim and having participated in a racist political campaign has been tapped to become the next leader of the Central Intelligence Agency, CNBC reported. Republican Rep. Mike Pompeo accepted the job after he was offered it by President-elect Donald Trump on Friday morning.
The third term congressman and Tea Party member was appointed to the House Select Benghazi Committee as part of a group looking into the events that led to the death of a U.S. ambassador in Libya, according to his House website. He is also on the House Intelligence Committee. Those two reasons alone may be why Trump looked to Pompeo, as the president-elect has been very critical of both Benghazi as well as the country's intelligence gathering and sharing efforts.
Pompeo, 52, has faced his fair share of controversy during his time as an elected official, including in 2013 when he took a shot at Muslims following the Boston Marathon bombing, the Huffington Post reported.
"Mr. Speaker, it's been just under two months since the attacks in Boston, and in those intervening weeks, the silence of Muslim leaders has been deafening," Pompeo said at the time. The Council on American-Islamic Relations called those claims "false and irresponsible."
Minnesota Rep. Keith Ellison also took umbrage to Pompeo's assessment. Ellison, who is a Democrat as well as a Muslim, reportedly told ABC News he told Pompeo in part, "let me guarantee you, Muslims are condemning terrorism every day all the time." Pompeo responded by saying "Thanks for telling me, I didn't know, I won't be saying that again," according to Ellison.
But Pompeo took a different tack when asked about the exchange by the Wichita Eagle.
"Rep. Ellison's claim is wrong," Pompeo said at the time. "I continue to believe that Islamic clerics in mosques and the madrassas around the world have an obligation to consistently denounce terrorism done in the name of their faith."
In 2010, Pompeo's campaign tweeted a link from the congressman's account asking his followers to read a blog post that used a racial epithet against his Indian American political opponent and called President Barack Obama an "evil muslim communist USURPER."
Pompeo blamed the tweet on a staffer and ultimately concluded "I am convinced there was no malice in his actions," Fox news reported at the time.
The congressman was born in Orange, California, before graduating from West Point and serving in the Army with the 2nd Squadron, 7th Cavalry in the Fourth Infantry Division, with which he "served as a cavalry officer patrolling the Iron Curtain before the fall of the Berlin Wall," according to his House website.
He then graduated from Harvard Law School, moved to his mother's native Kansas and founded Thayer Aerospace, a successful company "providing components for commercial and military aircraft."
After that, he served as the president of an oil equipment company before being elected to congress in 2010 amid the surging Tea Party movement that elected 44 of its candidates to national office, including at least 39 House seats.
© Copyright IBTimes 2023. All rights reserved.