Who Is Miranda Vee? Mohamed Hadid Responds To Model's Date Rape Accusation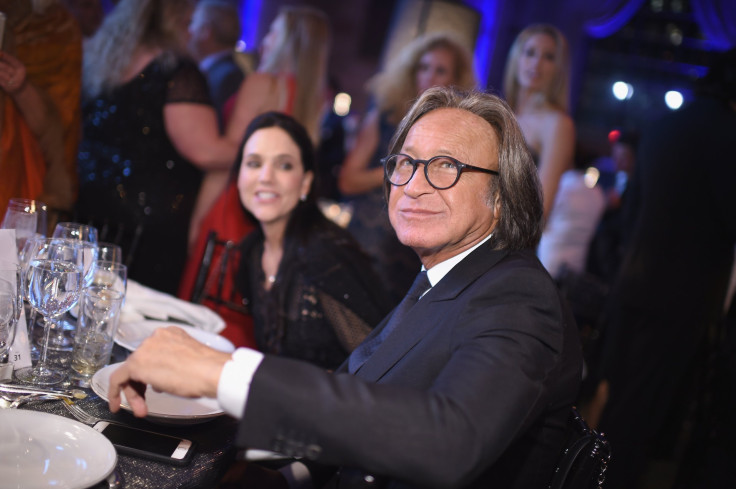 Model Miranda Vee accused Gigi and Bella Hadid's father Mohamed Hadid of date rape a few years ago. Vee also accused Guess co-founder Paul Marciano of sexual harassment.
In an Instagram post Thursday, hours after Kate Upton accused Marciano of sexual and emotional abuse, Vee said that a professional meeting was set up with Hadid, but it turned out to be "just me, him & champagne where he date raped me in an apartment."
Along with the post, Vee shared a screenshot of Upton's message on Twitter saying: "It's disappointing that such an iconic women's brand @GUESS is still empowering Paul Marciano as their creative director #metoo."
Read Vee's full Instagram post below:
Thank you @kateupton it is time people like @paulmarciano & @mohamedhadidget exposed for who they really are! I met with paul at his @guess headquarters that is actually a apartment where he sexually harassed me & after that passed me on to his friend mohammed who was going to meet me for "coffee" i thought it was a professional meeting but It was just me, him & champagne where he date raped me in a apartment. All to get a test shoot for guess. LAST year when I tryed to speak out about it they found out & made me sign a NON-disclosure agreement & I only agreed to sign because paul threatened me & said he would get me disappeared if I ever say anything. #TIMESUP Why should we have to stay quiet because they have the power? #METOO
Responding to Vee's accusation, Mohamed told TMZ that he did meet the model about two years ago because she claimed to be a fan. The 23-year-old model, who lives in New York, has a company that provides brand and product awareness services to help people build their presence on social media.
"When we met it was not a date and not once did I touch her," he said, calling Vee's story outrageous and "totally untrue." In his defense, Mohamed said that Vee should go to the police with her sexual assault claims rather than choosing social media to level allegations on him or Marciano.
A source close to the Guess company told TMZ that Marciano did have Vee sign a non-disclosure agreement after she threatened to go public with a "bogus" story.
Hadid also told TMZ that he would sue Vee for defaming him with her false allegations.
Upton's accusation against Marciano comes a string of allegations that have been leveled against powerful men since women spoke out against Harvey Weinstein, sparking the #MeToo campaign. While Upton accused Marciano of using "his power in the industry to sexually and emotionally harass women," a filing with the U.S. Securities and Exchange Commission on Thursday said: "Mr. Marciano denies any misconduct toward Ms. Upton."
Guess Inc shares fell more than 17 percent Thursday following Upton's tweet.
© Copyright IBTimes 2023. All rights reserved.