Who Is Mysterio In 'Spider-Man: Far From Home'? Everything We Know From Comics
All the "Spider-Man: Far From Home" buzz mentions Jake Gyllenhaal's new hero, Quentin Beck/Mysterio, but comic book fans have a reason to be suspicious. They know that Mysterio is a big Spidey villain.
He first appeared in 1964's "Amazing Spider-Man" #13 as Mysterio, but Quentin's story actually goes back to 1963's "Amazing Spider-Man" #2. Quentin was a stuntman and special effects guy in Hollywood, but he wanted fame. Becoming an actor didn't work out, and after an on-set accident left him blacklisted from Hollywood entirely, he turned to a life of crime.
First, he teamed up with the Tinkerer (who was already brought to the big screen in "Spider-Man: Homecoming") to pose as an alien while stealing military plans. Then, he posed as Spidey himself while pulling off some robberies. He teamed up with the Sinister Six to take down Spider-Man, and though they failed, he remained obsessed with the web-slinger for decades, attempting all kinds of attacks.
What fans really need to know is that Mysterio is a criminal mastermind. He knows how to use special effects to cover things up or make them look different.
He even managed to mechanically mimic most of Spider-Man's powers (with the exception of his spidey sense), proving he knows how to handle electronics. His knowledge extends to chemistry as well, and he definitely knows how to use hallucinogens. Mysterio is a big fan of debilitating gases, which is where his protective fishbowl helmet comes in handy, and he even made a gas that cancels the spidey sense, according to Marvel Database.
The Mysterio suit is pretty impressive. It has an air supply, holographic projectors and nozzles to release hallucinogenic gas. It has sonar technology as well.
Mysterio loves to mess with Spider-Man's mind too. In addition to being extremely manipulative and having a good understanding of psychology, Mysterio can also hypnotize people.
So how much of these powers will be in "Spider-Man: Far From Home" when it hits theaters on Tuesday? It's hard to say. Clearly, he is being introduced in a different way. Trailers have revealed that he is from an alternate universe, and he's supposedly a hero on his world. He wants to help Spider-Man take down the Elementals, so he seems like a good guy. It's safe to assume that "Far From Home" will have plenty of twists.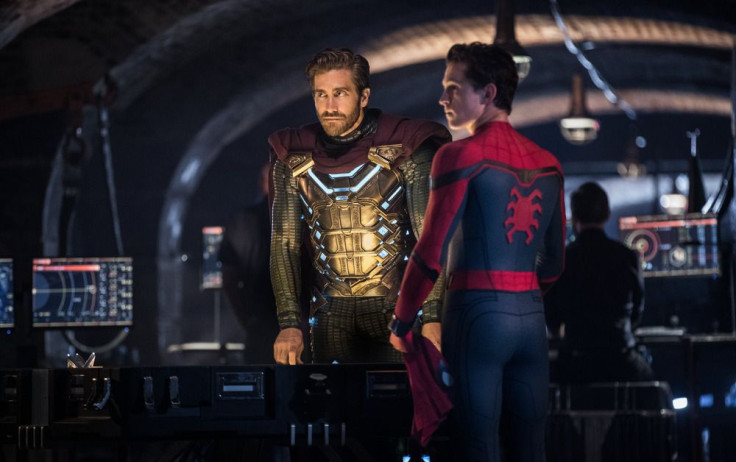 © Copyright IBTimes 2023. All rights reserved.