Who Is Pascal Duvier? Kim Kardashian's Security Guard Was No Where During Paris Gunpoint Attack, Report Says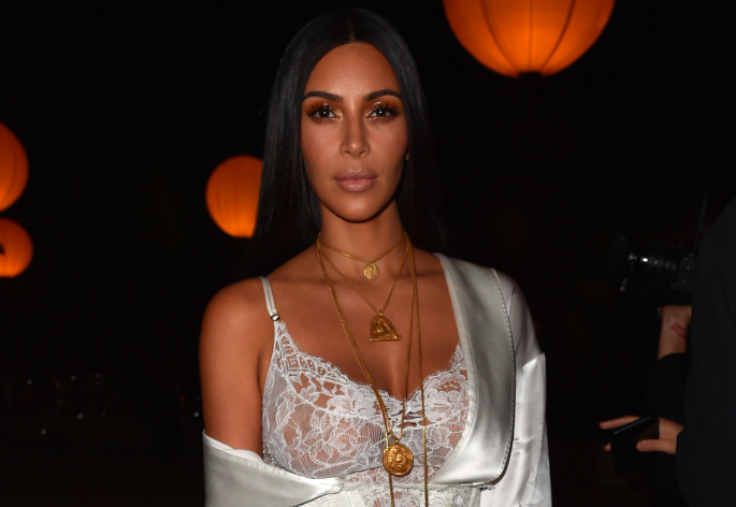 Before the Monday morning Paris gun attack, Kim Kardashian praised her security guard, Pascal Duvier, on Twitter. But things changed when she was held captive in husband Kanye West's Parisian home. Her guard was not around to protect her, TMZ wrote in an exclusive report Monday. He was busy looking after her sisters, Kourtney Kardashian and Kendall Jenner, who were out partying in the city of light.
Before he was hired by Kardashian, Duvier served in the German army, he said during a March 2016 interview with HighSnobiety.com. "I started in the German army. At the time it was mandatory to enlist in Germany and I thought it was a good idea to do something for your country," he said.
Since Duvier's father was a boxer, his mother encouraged him to practice judo. "A friend of my parents suggested it since my mother was against me being a boxer like my father. I went to a class to see it, and I liked it right away. That was in 1979," he said.
Duvier isn't new to Kardashian's security team. He protected her during a trip to Australia in 2014.
Some of his favorite things to do are eat and workout. "I work out a lot and I need fuel to feed my body. Working out is essential for me, I love working out every day, and the most important thing is to switch up my routine," he told Highsnobiety.com.
He has an Instagram account with nearly 60,000 followers. Duvier has posted several images of himself with Kardashian. "Even when the fans create a chaos you have to stay professional and not neglect your surroundings," he captioned a picture of himself shadowing Kardashian. "Unfortunately when there are so many people around I have to walk more energetic to protect the principal."
His last post was from four days ago when someone tried to kiss Kardashian's booty. "The legal system has a loophole," he wrote. "If I would have punched, I would have been charged with battery/assault. Action of self-defense are only permitted during an ongoing attack/threat. He is known bothering individual and still the law does allow him to do it over and over again."
Duvier reportedly escorted Kardashian Monday back to the U.S. She's in New York with husband Kanye West, who canceled his concert after he heard his wife was robbed at gunpoint. Kardashian is residing at her apartment in the Tribeca neighborhood of New York City.
Follow me on Twitter @mariamzzarella
© Copyright IBTimes 2023. All rights reserved.