Who Is Rachel Mitchell? Republicans Hire Arizona Prosecutor To Question Kavanaugh, Ford
Republican senators have selected Arizona sex crimes prosecutor Rachel Mitchell to question Supreme Court nominee Brett Kavanaugh and Christine Blasey Ford, who accused him of sexually assaulting her when they were teenagers, a top senator announced Tuesday.
"The majority members have followed the bipartisan recommendation to hire as staff counsel for the committee an experienced career sex-crimes prosecutor to question the witnesses at Thursday's hearing. The goal is to de-politicize the process and get to the truth, instead of grandstanding and giving senators an opportunity to launch their presidential campaigns. I'm very appreciative that Rachel Mitchell has stepped forward to serve in this important and serious role," Senate Judiciary Committee Chairman Chuck Grassley said in a statement Tuesday.
Mitchell currently works as the sex crimes bureau chief for the Maricopa County Attorney's office in Phoenix, Arizona, which deals with family violence, physical and sexual abuse of children, and sex offenses, including sex assault cases.
Maricopa County Attorney Bill Montgomery said Mitchell oversees about 40 to 50 people in the division. She has a long history of investigating years-old sex crimes and allegations that are difficult to corroborate, he added. This includes re-examining hundreds of cases that were unresolved and inadequately investigated by the sheriff's office, The Washington Post reported.
"Over the course of Rachel's career, she has dealt with victims in this very circumstance of delayed disclosure and circumstances where allegations were difficult to corroborate. She has had to make a decision as a prosecutor whether or not those cases can move forward," Montgomery said.
Mitchell was admitted to the Arizona State Bar in 1992. During an interview in 2012, she stated she had spent 19 years with the Maricopa County Attorney Office at the time. She also revealed that between 60 and 70 percent of her caseload involved sexual offenses against children, Hollywood Life reported.
Speaking about how she got into investigating sex crimes against children as a fluke, she said: "I was waiting for bar exam results working as a law clerk in the Office. I was paired up with a senior attorney, actually the former Bureau Chief of Sex Crimes, who was working a case that involved a youth choir director as the offender. It was different than anything that I would have ever imagined it being. It intrigued me, and I continued to do other work with that bureau chief. It struck me how innocent and vulnerable the victims of these cases really were. When I became an attorney with the office I prosecuted other kinds of cases, but I was drawn back to this area."
In 2003, she was recognized as Arizona's outstanding sexual-assault prosecutor and in 2006, she was the county attorney's office's Prosecutor of the Year, USA Today reported. In 2014, then-Arizona Governor Jan Brewer recommended Mitchell for consideration as a Maricopa County superior court judge.
"She's one of these career prosecutors who specializes in sex crimes. It's hard to find those people because a lot of people get burned out on those issues, but it's kind of been her life mission," said Paul Ahler, a former employee of the county attorney's office.
Meanwhile, Ford will testify under oath Thursday while Kavanaugh will testify separately the same day.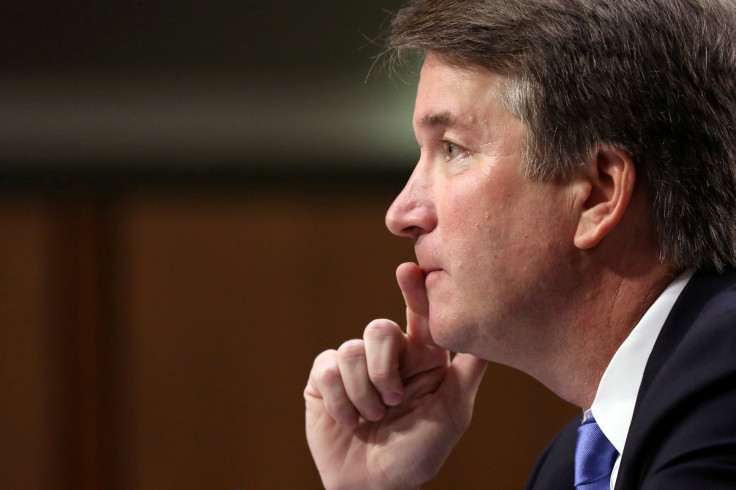 © Copyright IBTimes 2022. All rights reserved.
FOLLOW MORE IBT NEWS ON THE BELOW CHANNELS