Who Is Ralph Shortey? Trump Campaign Leader, Oklahoma State Senator Charged With Child Prostitution To Resign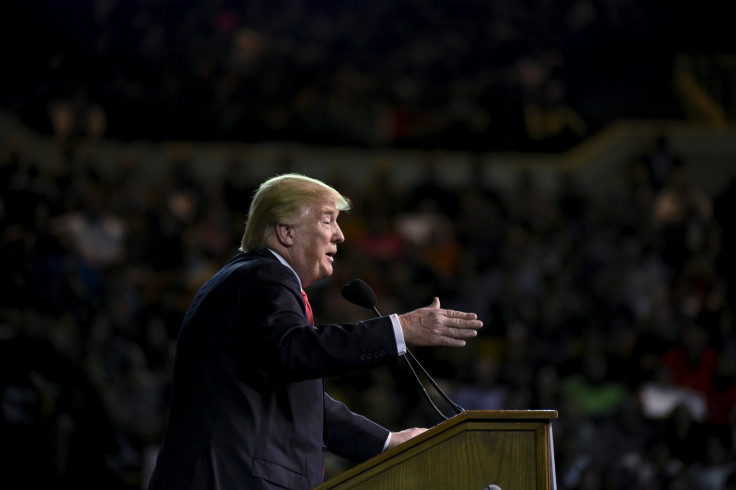 This story was updated March 22, 2017 with details about Shortey's resignation.
Ralph Shortey, a Republican state senator from Oklahoma who was the state's chair for Donald Trump's primary campaign, resigned Wednesday afternoon after charges he solicited sex from a teenage boy, according to brief statement.
Shortey, 35, was arrested last week after he had offered a 17-year-old boy money in exchange for "sexual stuff." Police caught him with the boy at a Super 8 Motel in Moore, Oklahoma, in a room that smelled of marijuana, according to a police report.
Police charged Shortey with three felonies: engaging with child prostitution, engaging with child prostitution within 1,000 feet of a church and transporting a minor for prostitution.
Read: Trading Military Secrets For Sex? DOJ Charges 9 Navy Officers In Corruption Scandal
Shortey had been married to his wife' his high school sweetheart, for 15 years, and is the father of three daughters, according to local media reports. In addition, he "was seen as someone with a deep involvement in religion and his community," reported the Tulsa World.
The politician worked with teens regularly through the YMCA Youth and Government program. On Thursday, a YMCA official said Shortey had been removed from his position.
Shortey was also a senior staffer at Boys State, a program in which high school students participate in local and state governments.
Read: Legal Child Prostitution In California? Sex Trafficking Law Criticized By Republican Lawmaker
Shortey's conservative views led him to propose legislation in 2011 that would require presidential candidates to present their birth certificates to the election board before they could appear on the Oklahoma ballot. Shortey proposed a bill in 2011 that would allow police to take the property of undocumented immigrants if that property was used while committing a crime — the legislation would have allowed police to confiscate cars, for instance.
"We are not saying they are less than human," he said in the Tulsa World. "What we are saying is they are not Americans and have no rights thereof."
Shortey had met the teen on Craigslist and communicated with the teenager through social media apps Instagram and messaging app Kik while using the name "Jamie Tilley." In the conversation that initiated the motel meeting, the boy asked Shortey, "Is there anything I can help you do [for] some cash?"
"I don't have any legitimate things I need help with right now. Would you be interested in some 'sexual' stuff?" Shortey said later in the conversation.
When police arrived at the motel room, they found a bottle of lotion and a box of opened condoms.
Shortey was named an "Oklahoma leader" of Trump's campaign for presidency after he endorsed Trump in 2015. The day after the incident at the motel, he posted a blurry photo to Facebook with Donald Trump Jr., although that post has since been removed.
© Copyright IBTimes 2023. All rights reserved.
FOLLOW MORE IBT NEWS ON THE BELOW CHANNELS