Who Is Sami Miró? Zac Efron Moves On From Michelle Rodriguez With Alleged New Girlfriend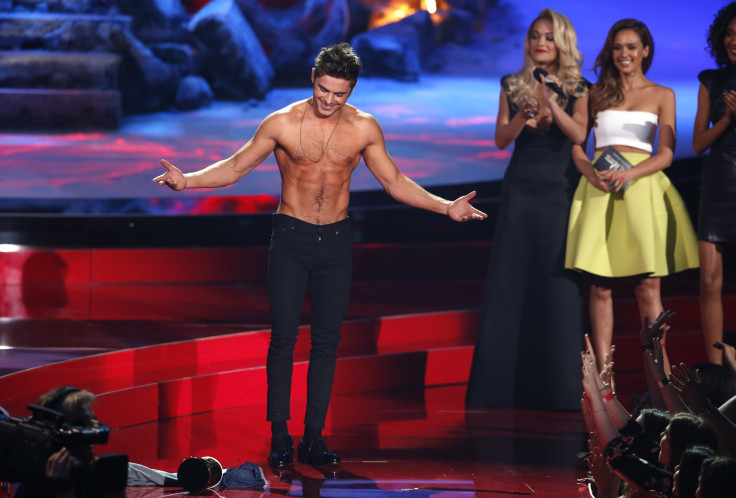 Looks like Zac Efron has found himself a new leading lady! The 26-year-old actor, who was previously linked to actress Michelle Rodriguez, has quickly rebounded from his summer fling with the "Fast and Furious" star. With whom, you might be wondering? Well, her name is Sami Miró and the two were spotted grabbing some grub at FoodLab in Los Angeles on Friday when a patron overheard the heartthrob referring to his new gal pal as his "girlfriend." Scandalous!
So, who is this new woman who has stolen the heart of Hollywood's biggest hunk? Well, according to Just Jared, Miró works in business development for a media company in Santa Monica, California. But according to her Instagram account, it looks like Efron's new beau does a little modeling on the side. In numerous photos, Miró can be seen striking a pose in high-end ensembles from the likes of Jonathon Logan and Gucci.
But her taste in fashion isn't the only thing we've learned about this eclectic beauty. According to her LinkedIn page, we know she graduated from Santa Clara University Leavey School of Business with a B.A. and continued her education, earning a master's in Global Entrepreneurship and Management at the University of San Francisco.
When Miró's not creating partnerships with celebrities through sales (as her resume suggests) and starting media marketing campaigns, she's ridding herself of stress through the meditative practice of yoga. Seriously, Miró is super bendy.
Maybe that explains the French-speaking model's athletic past -- she won the Junior Olympic gymnastics state championship in May 2000. No wonder Efron is attracted to her; she's a jack-of-all-trades!
Although the duo has not confirmed their romantic status, it's safe to say they are enjoying their quality time. They were spotted in Copenhagen, Denmark, during the weekend and were seen cheering on the boys in blue during a Dodgers game Sept. 22.
Do you think the pair will be celebrating Efron's birthday together when the actor turns 27 on Oct. 18? Sound off in the comments section below.
© Copyright IBTimes 2023. All rights reserved.