Who Is Sayeed Farook? San Bernardino Alleged Shooter Identified After Police Car Chase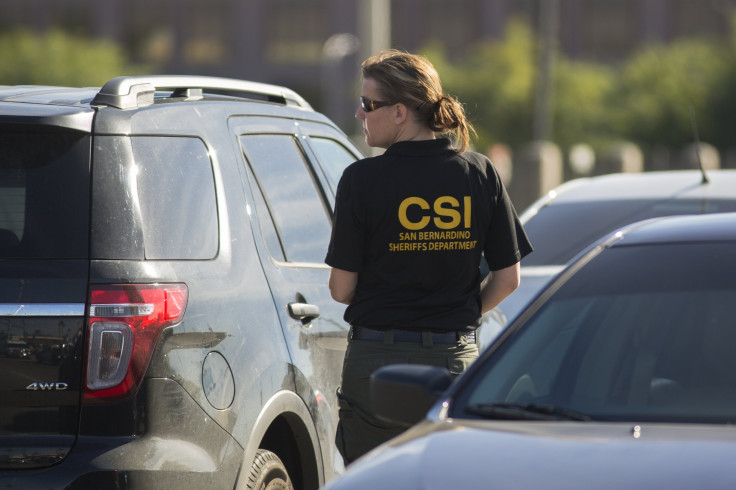 UPDATE 9:50 p.m. EST: San Bernardino County public records reveal a person named Syed R. Farook was employed by the health department as an environmental health specialist, the Los Angeles Times reported. It was not clear if the employee was the same man as the suspect linked to the shooting.
Original story:
Media reports identified Sayeed Farouk as one of three shooting suspects involved Wednesday in a police standoff after gunmen killed least 14 people and injured at least 17 at the Inland Regional Center in San Bernardino, California. Two suspects -- a female and a male -- were killed and a third was detained Wednesday, authorities said.
Investigations into the shooting developed into a high-speed car chase that ended with the two suspects dead. Police did not confirm if the suspects in the SUV were believed to be linked to the Wednesday shooting at the disability treatment center. But NBC, MSNBC and other media reports identified a suspect as Farouk, citing multiple law enforcement sources. It was unclear if he was dead or alive.
One suspect fired five shots from the vehicle during the chase, local media reported. A police officer was wounded, but was expected to survive, San Bernardino police Sgt. Vicki Cervantes said.
The chase ended when authorities enclosed on the vehicle, which was battered with bullet holes. The suspect was shot at 3 p.m. local time. "We don't have a lot of answers yet," said Cervantes as police closed in on the suspects.
The suspects were believed to be dressed in body armor and carrying "long guns," authorities said, adding that they had not determined the motive behind the shooting, or ruled out terrorism. "I am still not willing to say that we know that for sure," said David Bowdich, assistant director of the FBI, during a news conference. "We definitely are making some movements that it is a possibility."
The Inland Regional Center, which treats around 30,000 people, offers services to those with developmental and physical disabilities. The center employs around 670 people. Emergency responders treated victims on the scene, and witnesses were evacuated by buses from the building. Nearby businesses, schools and government offices announced lockdowns following the shooting.
© Copyright IBTimes 2023. All rights reserved.