WHO Says 190,000 Africans May Die If Coronavirus Not Contained Early
KEY POINTS
WHO revealed in a briefing that 190,000 Africans may die if the virus is not contained early
The projections presuppose that no containment measures were put in place
Countries that may be severely affected include Cameroon, Algeria, and South Africa
In a regular briefing Thursday, WHO announced that the coronavirus could cause the deaths of between 83,000 and 190,000 in Africa, and infect 29 million to 44 million people in the first year if it is not contained. The body's projections were based on the assumption that no containment measures have been put in place.
Test, Trace, Isolate And Treat
Fortunately, as revealed by WHO Africa head Matshidiso Moeti to reporters during a teleconference, this is not the case with most African nations. Several measures meant to stop the virus in its tracks are already in place in these countries since the early days of the pandemic. Many countries have already imposed restrictions on travel and public gatherings. Curfews were also put in place in an attempt to curb the spread of the virus.
Coronavirus reached most African countries much later compared to other countries. Health experts also say that the transmission rates there are lower than elsewhere. Despite this, the WHO revealed this might translate into a protracted, years-long outbreak. In a separate statement, Moeti said: "COVID-19 could become a fixture in our lives for the next several years unless a proactive approach is taken by many governments in the region. We need to test, trace, isolate, and treat."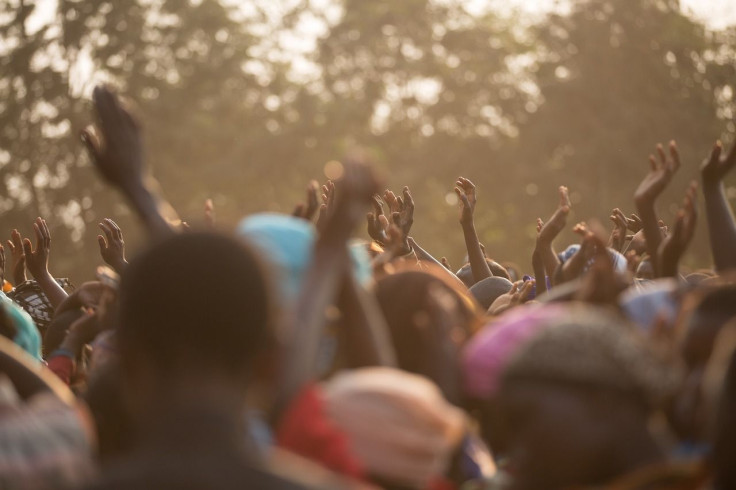 Some African Countries In Danger
The health body also warned that some countries in the African continent, such as Cameroon, Algeria, and South Africa, might be severely affected. Notably, the WHO's branch in Africa covered only the 47 countries belonging to the Africa region and not the whole African continent. The regional definition of WHO Africa did not include Somalia, Morocco, Sudan, Tunisia, Djibouti, Libya, and Egypt.
As of 12:59 GMT May 9, the 47 countries under WHO Africa had 35,097 confirmed cases of coronavirus infection and 1,231 fatalities. This is according to a tally reported by Reuters, which is based on WHO data and government pronouncements.
A No-Containment Scenario
WHO Africa revealed that under their no-containment scenario projection, an estimated 3.6 to 5.5 million people would be hospitalized due to COVID-19. The health body said that 82,000 to 167,000 of these would be severe cases that would require oxygen, and 52,000 to 107,000 would be critical cases requiring ventilator support.
A Reuters survey published Thursday showed that Africa has less than one ventilator and intensive care bed per 100,000 people. Another challenge that the continent face is human resource. Moeti told reporters the health body is very concerned at the report that nearly 1,000 African health workers are found positive with COVID-19. "We know that most African countries already have a severe shortage of healthcare workers," Moeti added.
© Copyright IBTimes 2023. All rights reserved.