Who Is Sherita Dixon-Cole? Shaun King Slams Woman For False Assault Allegations
Sherita Dixon-Cole is looking at possibly facing charges, after she falsely accused a state trooper of sexual assault. The trooper, Daniel Hubbard, had arrested her for drunk driving and said her driving was "erratic and unsafe for the roadway," and that it took "several miles" to pull her over.
According to an affidavit obtained by ABC News, Dixon-Cole was taken to Ellis County Jail in Waxahachie, Texas. The following day, civil rights attorney Lee Merritt released a statement saying the arrested was told she could be released in exchange for sexual favors. On being denied, Hubbard sexually assaulted Dixon-Cole, the statement said.
Her story began to go viral on social media and multiple news outlets covered it, prompting the Texas Department of Public Safety (DPS) to immediately check the dashboard and bodycam footage.
"Upon learning of the allegations today, the department immediately took action to review the dash cam video. The video shows absolutely no evidence to support the serious accusations against the Trooper during the DWI arrest of the suspect. DPS will present the video to the Ellis County DA's Office to determine if any further action is needed," the DPS said in a statement.
On Tuesday, they released about two hours of footage from Hubbard's body camera that refuted the allegations, after it was reviewed by the Ellis County and District Attorney's Office.
Dixon-Cole is a 37-year-old resident of Grapevine, Texas, and according to Heavy.com, her now-deleted LinkedIn profile said she works for HR Management Solutions and for Teleperformance.
Dixon-Cole has Bachelor of Science in Human Resource Management from the University of Texas in Austin. She also has a Masters Degree in International Human Resources from Capella University.
The Heavy.com article also quoted a Shaun King tweet that read: "I'm not trying to play respectability politics here, but Sherita is a widely respected fully employed human resources professional. She has a BA from @UTAustin and her MA in Human Resources. She has a son in college. I refuse to accept any attacks on her character right now."
It was King who helped bring attention to the case. According to a report by the Waxahachie Daily Light, Dixon-Cole has a fiancé. The article pointed out a social media post by King said the initial allegations stated the officer had also told Dixon-Cole that he would shoot her fiancé, and claim he had a gun.
The post said Merritt was contacted by Dixon-Cole's family early Sunday. Merritt then told King about the story. An article by the social activist detailed Dixon-Cole was assaulted before and after her fiancé arrived on the scene.
King has since written an article about the consequences of falsely reporting sexual assault and police misconduct. Merritt has retracted all Dixon-Cole's claims.
King's article stated he reviewed the entire footage of nearly two hours released by the authorities, and found it to be authentic and trustworthy. He found Hubbard to be really patient throughout the situation and at no point did he threaten either Dixon-Cole or her fiancé.
What baffled King about the video, which detailed a routine scene, was that all three of the above were very respectful to each other. There were no signs of any of the horrendous accusations, and the article details the disservice Dixon-Cole's actions have on the dozens of families the activist directly works with, who have actually been victims of police brutality, as well as the disservice it does to a good police officer like Hubbard.
King cautioned against using this example to stereotype others, and wrote:
"She victimized us. She victimized the man she falsely accused and she victimized those who stood up for her — believing that she had experienced the worst crimes. Thankfully, she does not represent anyone but herself. She does not represent actual victims of sex crimes. She does not represent actual victims of police brutality. And she does not represent black women or black people. An awful tendency exists in this country to hold all people of color responsible for the transgressions of one person in that group. That's racism and it must be rejected here. We reject what Sherita Dixon-Cole has done here. It's awful."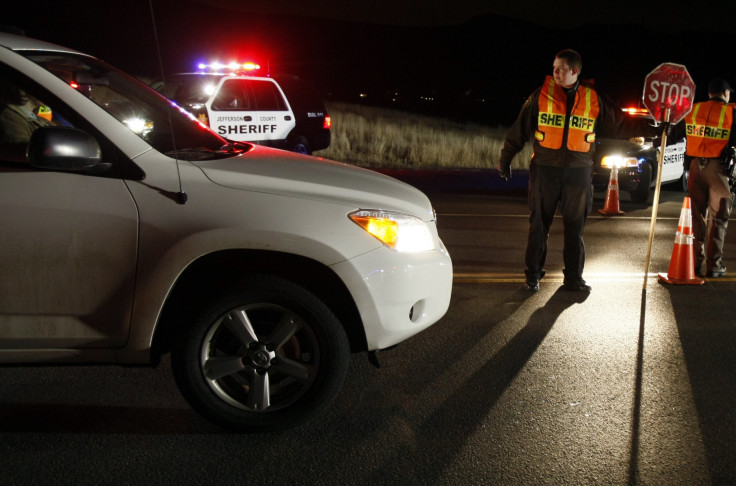 © Copyright IBTimes 2022. All rights reserved.
FOLLOW MORE IBT NEWS ON THE BELOW CHANNELS