Who Is Stevie Ryan? 'Teen Mom' Stars Respond To Apparent Suicide By Hanging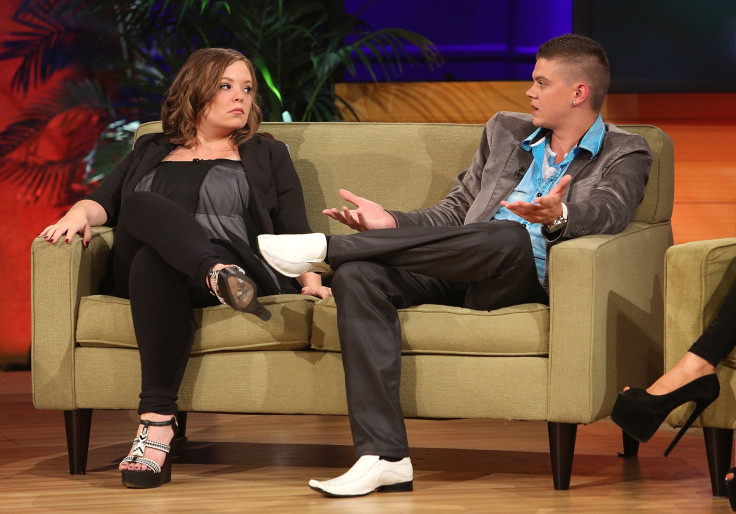 Nearly all of MTV's "Teen Mom 2" cast and some of the stars from "Teen Mom OG" issued statements after they heard the news about the death of Stevie Ryan, the YouTube phenomenon who had nearly 50,000 followers. The 33-year-old star was found dead in her Los Angeles apartment Saturday. She died by hanging from an apparent suicide. A toxicology report was ordered by the coroner, Radar Online reported Monday.
When "Teen Mom OG" star Tyler Baltierra caught wind of the news, he promptly took to Twitter saying Ryan struggled with depression. His wife, Catelynn, struggles with anxiety and depression, too. "I'm so sad to hear about @StevieRyan I just talked to her about battling depression & she told me how proud she was of @CatelynnLowell #RIP," he wrote.
READ: Catelynn Lowell Dishes On Pregnancy Plans, Shares Tyler Baltierra Health Update
Catelynn chimed in too. "So sad," she wrote. Catelynn then added the hashtags: "Please get help" and "seek out someone."
Chelsea DeBoer shared a similar sentiment. "So sad to see the news about @StevieRyan," she tweeted.
Kailyn Lowry had the simplest tweet. All she wrote was, "RIP Stevie Ryan."
Jenelle Evans had the most off-beat reaction, admitting that she and Ryan didn't have the best relationship, but she was sad to hear about her death.
"I know we pretty much hated each other but I'm sorry you had to go so soon pretty girl," the MTV reality star wrote Monday. "#RIP @StevieRyan" She ultimately deleted the tweet.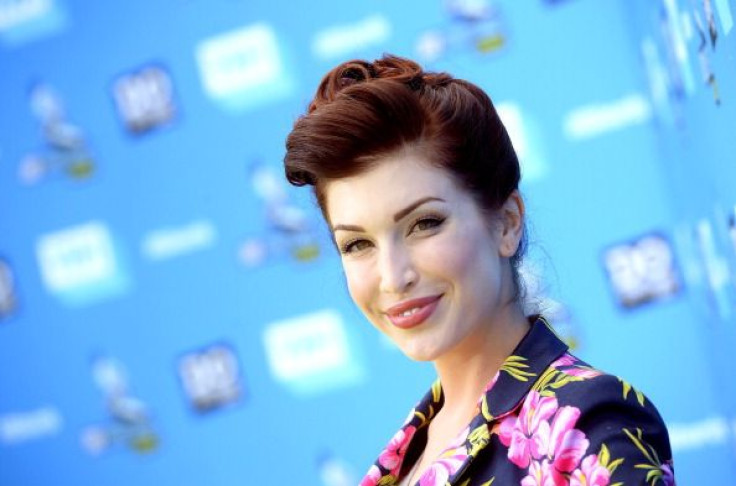 Ryan didn't open talk about her struggle with depression, though she mentioned battling anxiety during a 2012 interview with Culture Brats. She made the admission when saying she dealt with online bullies and rather stay inside than go out.
"It's really weird," she said. "People don't ever think that about me. It also was a way for me to be social without being social. It was just easy for me to stay inside and to create these videos. In the end, it worked out." Ryan added: "It all started from me being super weird and uploading weird videos online. I have really bad social anxiety as well. I prefer to stay in than to go out."
Ryan was inspired to create her famous Little Loca character as a way to deal with the haters. "I didn't know that at the time. I don't think anyone knew that yet. I was like, 'Oh hell no they didn't! These b---hes do not know what they just asked for!'"
READ: What Is Stevie Ryan's Cause Of Death? 'Teen Mom 2' Star Jenelle Evans' Mourns Dead Actress
"So then I created Little Loca thinking, 'I'm going to hand YouTube its ass right now.' I created Little Loca and thought I'd just do it and freak people out."
Days before her untimely death, Ryan mourned the loss of her grandfather. "The man of my dreams will now only be in my dreams. I'll miss you every day, forever. I love you my Pa," she wrote.
At the time this article was written, it was unknown if she left behind a suicide note.
Follow me on Twitter @mariamzzarella
© Copyright IBTimes 2023. All rights reserved.