Who Is Valentina Sampaio? 5 Things To Know About Sports Illustrated Swimsuit's First Transgender Model
If you plan to pick up the 2020 Sports Illustrated Swimsuit issue, Valentina Sampaio is one of the many faces you will see featured on the pages. However, you may want to remember her name and face because this particular photoshoot has had a major impact on the modeling world.
SI has named Sampaio a 2020 Rookie in the upcoming issue, which marks the first time a transgender model has appeared in the magazine.
So who is this 23-year-old who is changing the fashion industry? Here are five things to know about Sampaio.
She Is From Brazil
Sampaio was born in the Brazilian city of Aquiraz. Although she previously told Vogue Paris that she hasn't faced as many hardships about her identity compared to others, she has always had to fight against homophobia in her home country.
Sampaio Got Her Star Thanks To A Makeup Artist
During her time as a fashion student, Sampaio was recruited by a makeup artist who encouraged her to hit the catwalks in Brazil. After years of hard work, L'Oréal chose Valentina for their International Women's Day campaign in 2016. From there, her modeling career took off.
She Considers The SI Feature A "Major Milestone" For The LGBTQ+ Community
Although the Sports Illustrated shoot will do wonders for her career, Sampaio is more excited about how her feature will impact the LGBTQ+ community. "As a community, each personal success is a step forward for all. I am very grateful to God and all whom have helped me along my journey so far," she told People.
"I honor the challenges of those who have paved the way for me directly or indirectly. They have made where I am today possible. I am committed to keep growing and push boundaries, so that I can in some way, pave the path for others. We are here, we always have been here, and we always will be."
Sampaio Is The First Transgender Model To Work With Victoria's Secret
In 2019, Sampaio became the first transgender model to work with Victoria's Secret. At the time, Sampaio shared the exciting news on Instagram by giving her followers a glimpse of her beauty look for the lingerie brand.
She Hopes To Be Featured On The Cover Of American Vogue
Although Sampaio has proven she is capable of breaking boundaries in the fashion world, there is still one cover she has yet to land. The model told People she hopes to land the cover of American Vogue. "To be on the cover of American Vogue would be epic," she said.
The 2020 Sports Illustrated Swimsuit issue will hit stands on July 21.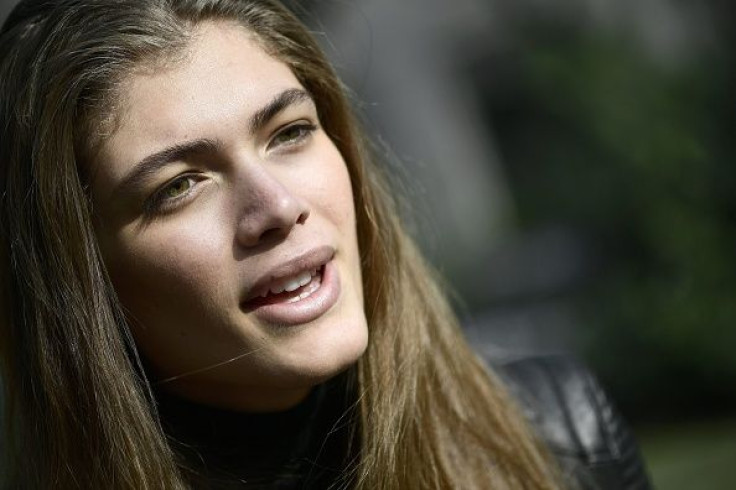 © Copyright IBTimes 2023. All rights reserved.