Who Was Georges Méliès? Google's First VR Doodle Honors French Illusionist
Google unveiled its first virtual reality (VR) and 360-degree interactive doodle on Thursday to celebrate the anniversary of French illusionist and film director Georges Méliès' silent film "À la conquête du pole" (The Conquest of the Pole) which was released on May 3, 1912.
The doodle named "Back to the Moon" was made by Google Spotlight Stories, the company's VR storytelling branch, Google Arts and Culture and Cinémathèque Française, a French film organization that holds one of the largest archives of film documents and film-related objects in the world.
Born in Paris in December 1861, Méliès was known for his narratives and his technical development in the earliest days of cinema. Some even dub Méliès as an innovator who made special effects techniques like "substitution splices, multiple exposures, time-lapse photography, dissolves, and hand-painted color" famous.
Through his approach to films was closer to fiction, Méliès' works are revered as some of the most important science fiction films. Two of his most famous movies include "A Trip to the Moon" in 1902 and "The Impossible Voyage" in 1904.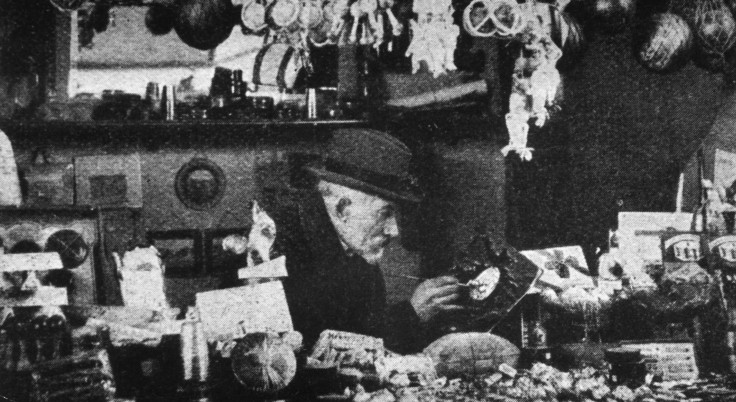 The doodle that Google made in honor of the director is inspired by "A Trip to the Moon." The doodle runs for two minutes and follows the journey of an illusionist who is chasing "the queen of hearts on an adventure that spans stars and oceans."
The video not only admires Méliès' craft but also celebrates the magic that the famous illusionist used in his films such as "duplication tricks and double exposures, a replacement trick, and a cache illusion where elements look like they're disappearing." It also pays homage to Méliès' diabolical world which was full of skeletons and ghosts as it also features an evil green man who attempts to kidnap the hero's beloved queen.
Additionally, the 360-degree video also features some extra animations on the sides which are so extravagant that it might take a while to catch your eye. In one particular moment in the video, the illusionist finds a pearl and blows into it, which then turns into a balloon of the sun that floats at the top of the video.
Speaking about Google's attempt to pay a tribute to the late filmmaker, Hélène Leroux, project art lead of the Doodle told The Verge, "In addition to being a magician, Méliès was an expert storyteller, so it was important for the Doodle to have a clear story. We approached it as if it were a ballet or play you watch at the theatre, where you get to choose where to look. In these situations, the spectator becomes the camera, editing their own film."
The VR doodle can be experienced by users on mobile or through Google Cardboard and Daydream which can be accessed by Google Spotlight Stories app. In case a headset is not available to you, the interactive doodle is also made available as a 360-degree video on YouTube.
© Copyright IBTimes 2023. All rights reserved.