Who is Wendi Deng Murdoch? [PHOTO & VIDEO]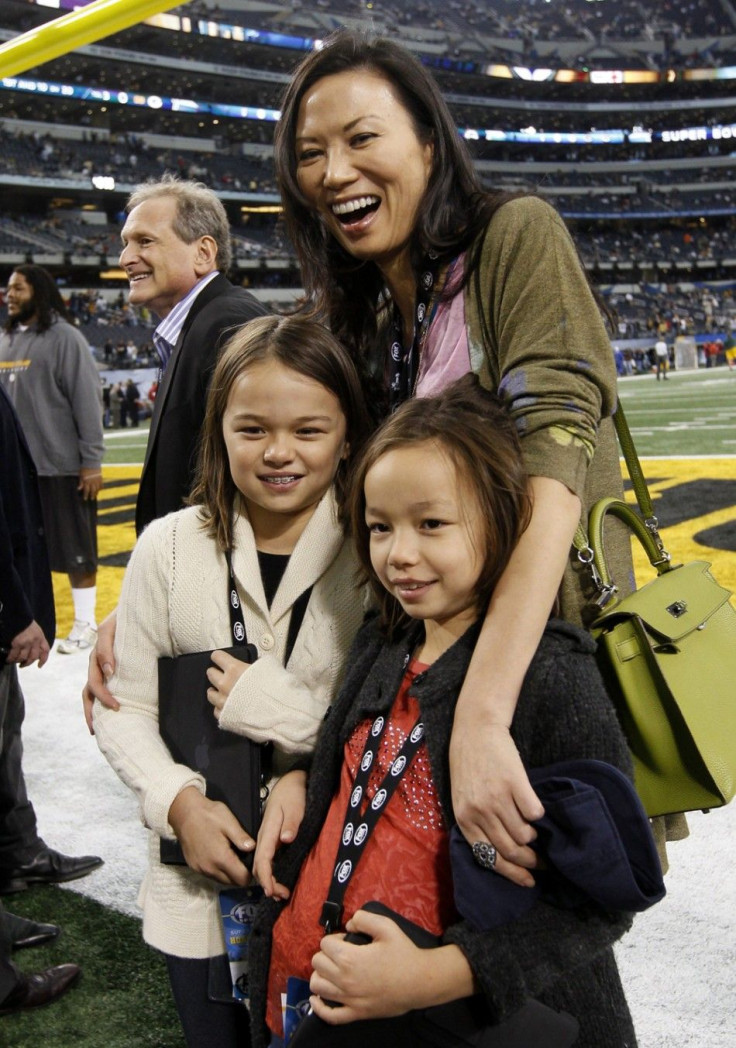 Wendi Deng Murdoch is Rupert Murdoch's wife.
Today Wendi Deng Murdoch shielded her husband, the head of News International, from a foam pie attack at his Parliamentary committee hearing today in the United Kingdom.
Deng Murdoch met the international news media tycoon in 1997 in Hong Kong. They married two years later, a little over two weeks after he divorced his former wife, Anna Maria Torv Murdoch.
Deng Murdoch, age 43, has two children-- Grace Helen Murdoch and Chloe Murdoch-with the media mogul.
Rupert Murdoch is 80 years old, some 37 years older than his wife, born in mainland China.
Today at her husband's hearing Deng Murdoch took a swing at her husband's attacker after he attempted to assault Rupert Murdoch with a foam pie.
She later swept away the foam that landed on her husband's face and embraced his head.
© Copyright IBTimes 2023. All rights reserved.