Who Will Be King? US Man Claims To Be Rightful Heir To The British Throne After Queen Elizabeth II Dies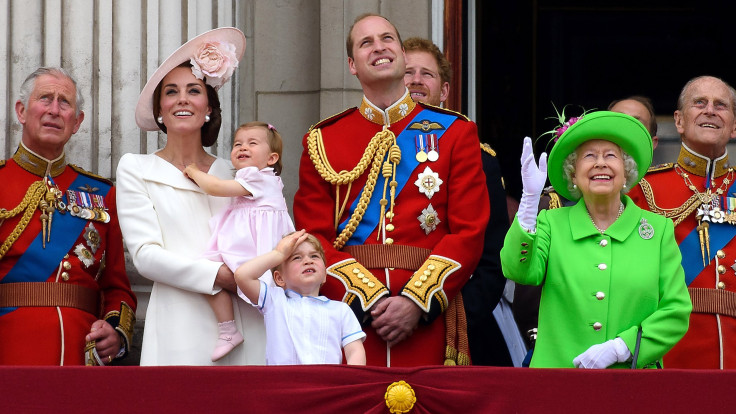 A Colorado resident named Allan V. Evans took out a huge advertisement Wednesday in the Times of London claiming that he would be the rightful king of England because he is a descendant of a royal Welsh line from the third century. He claimed that he is "a direct descendant of an unbroken primogeniture line legally documented since the 3rd century in Great Britain and registered in the Royal College of Arms."
Prince Charles, 68, is first in line to the throne after Queen Elizabeth II. If Charles, who also has the title of Prince of Wales, becomes the king, he will be the oldest heir to acquire the British throne. After Charles, his oldest son Prince William would be next in line to the throne and will become the new Prince of Wales.
Evans' 40-line, four-paragraph ad reportedly goes on to describe his list of credentials and his claims on the generations of lineage, beginning with a statement where Evans calls himself the descendant of Cunedda Wledig, the founder of the Kingdom of Wales.
Evans said he would not take the throne until after Queen Elizabeth II dies and also offered a 30-day notice to the royal family.
Evans said in his ad: "I will not out of greatest and most deepest respect depose her in life for the great service and selfless sacrifice that she and her husband HRH Prince Philip has rendered to this great nation."
He mentioned he would not answer anything related to the ad: "The said claimant or the government will not entertain any questions from the press until the matter is settled and the decisions of the proceedings are rendered by press release."
Evans ended his ad with a J. R. R. Tolkien reference: "TAKE HEED AND REJOICE, all Welshman, Scots, Manx, all Britons, and all citizens of this great nation called Great Britain, that the light of freedom and egalitarianism shall be promoted and promulgated, that democracy and all democratic values will be promoted ... more than a mere Tolkien story, that the men of the West are now returning and now is the time of the return of the King."
This is not the first time that an American named Allan V. Evans has come into the spotlight for ancestral claims. In 2012, a man called Allan V. Evans residing in Wheat Ridge, Colorado, attempted to claim 400 acres of land in Twiggs County, Georgia, which would include 35 homes, a church and a shooting range, and said that his ancestors lived there. However, he had no evidence to support his claim, 13WMAZ reported. Evans said his evidences were destroyed when the county courthouse burned downed in 1901, according to the Macon Telegraph.
© Copyright IBTimes 2023. All rights reserved.