Donald Trump's Approval Rating Will Be The Worst First 100 Days For Any Modern President If They Stay The Same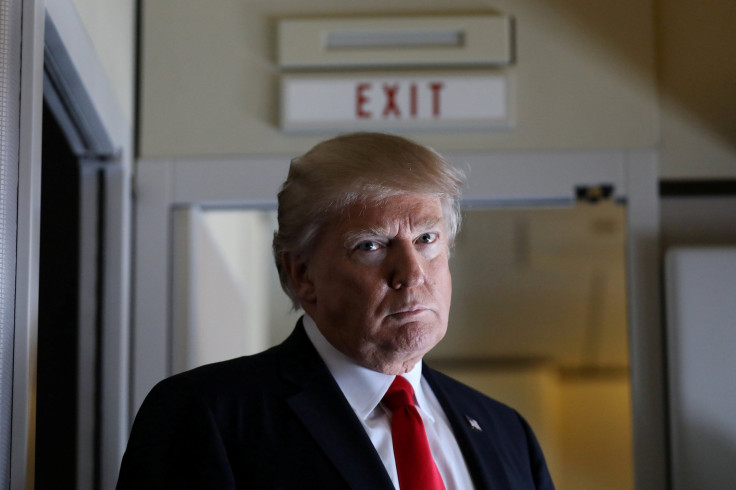 If President Donald Trump has remained consistent about one thing since his transition from a billionaire TV star to the leader of the free world, it's his great disdain for bad ratings. But just weeks into his term, it seems Trump could have the lowest approval ratings for any modern American president's first 100 days in office, according to a report published Tuesday in the Washington Post.
Forecasters predicted a variety of paths Trump's approval ratings could take as the 45th president started his tenure in the White House, signing a slew of promised executive orders on issues including national security, building a wall along the U.S.-Mexico border, rolling back financial regulations enacted after the Great Recession and repealing the majority of former President Barack Obama's orders.
Trump's approval ratings could continue to dip and were far more likely to suffer massive declines than experience great gains in favorability, a group put together by the Washington Post and the forecasting organization Good Judgment found.
Trump's net approval rating was -7, with 50 percent of Americans disapproving of the president's first three weeks and 43 percent of those polled in Gallup's latest survey approving of his time in office thus far. Those forecasters predicted Trump's approval rating would most likely fall between net approval ratings of -15 to +15 by the time Gallup publishes its approval rating report on April 28.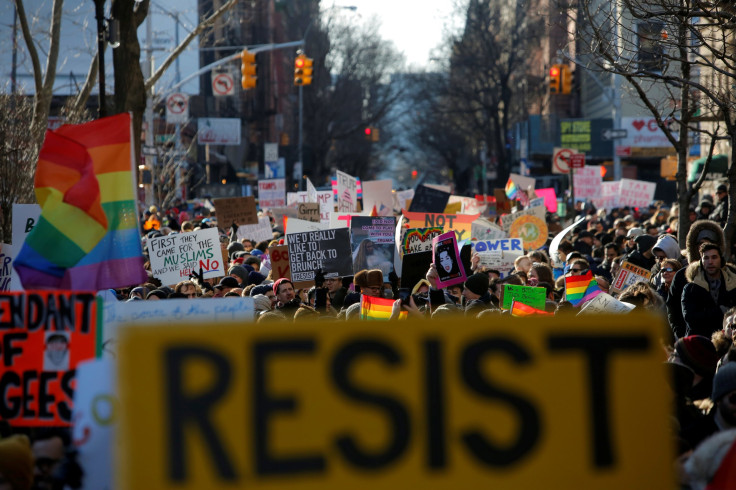 With thousands of protests erupting against Trump's first several executive orders, and a growing resistance in Washington, D.C., and across the nation, Trump may have some work to do in order to boost his ratings. However, he may be able to avoid breaking the record for the least approved first 100 days in presidential history.
For now, that distinction goes to former President Bill Clinton, who ended his first 100 days with just 55 percent of the public's approval.
© Copyright IBTimes 2023. All rights reserved.