Will Trump Be Removed From Office? Impeachment Trials Only A Matter Of Time After Travel Ban, Democrats Say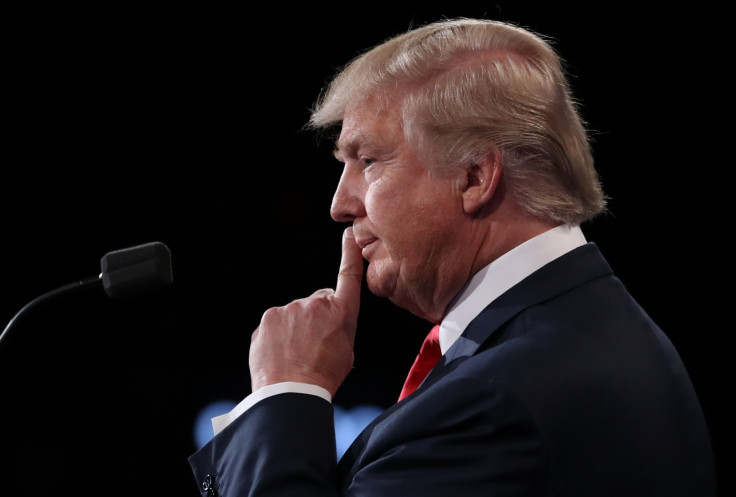 A coalition of Senate and House Democrats are rallying behind the idea of a federal investigation into whether President Donald Trump purposefully exceeded his constitutional powers when restricting travel from seven Muslim-majority nations. Several members of the Senate Judiciary Committee called on the U.S. Justice Department to probe Trump's immigration policies to review their "form and legality," after the federal agency declined to comment on whether it would perform its duty of analyzing presidential executive orders.
"We need an independent Department of Justice to serve as a bulwark against rash and illegal executive actions and flagrant disrespect of our judicial system," the senators wrote in a statement emailed to International Business Times Wednesday. "It is our hope, and expectation, that the Department will continue to serve this role."
Thousands protested Trump's executive orders immediately after their signing last week, and again when countless immigrants and legal permanent residents were detained at airports across the country, with some reportedly being tricked into revoking their visa permits and others being deported to their native nations. The orders were blocked by at least four federal judges Saturday night, with one granting a national stay for all legal immigrants from nations listed on the White House's travel restrictions.
U.S. Rep. Joaquin Castro, D-TX., said Congress should immediately begin the process of impeaching Trump if his administration decides to move forward with their plans to enforce the travel ban.
"There's no longer any checks and balances," Castro told Buzzfeed News of Trump's White House administration Tuesday. "You're basically living in a military junta."
Meanwhile, Trump's immigration restrictions might just be the kick off to a series of executive orders that could radically transform the U.S.' visa and immigration programs. Drafts of potential upcoming orders reveal millions of legal immigrants could be at risk for deportation simply for relying on government-funded social services like Medicaid and welfare.
© Copyright IBTimes 2023. All rights reserved.