Who Will Play The 2017 Super Bowl? Adele Says No But Other Pop Stars Eyeing NFL Halftime Show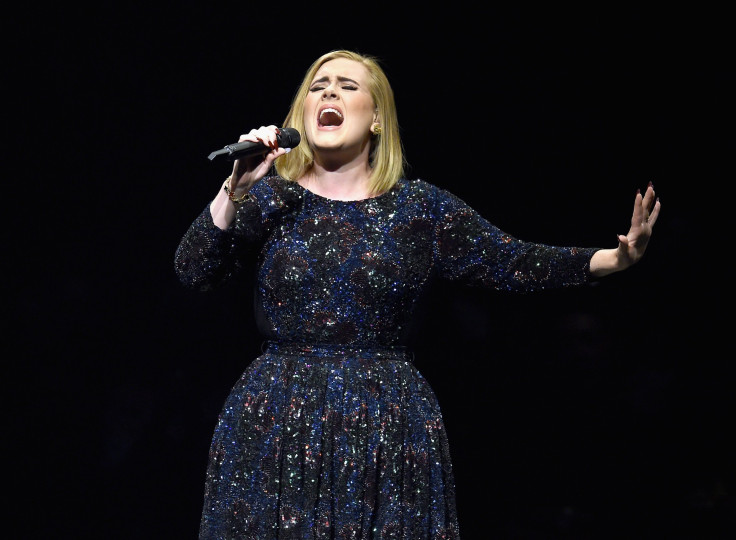 The NFL will have to draw up a new play for the 2017 Super Bowl Halftime Show. Adele, the Grammy-winning singer, has reportedly turned down the gig.
Adele, 28, told a crowd at the Staples Center in Los Angeles Saturday night that the NFL had offered her the stage on the biggest television broadcast of the year — the game draws well over 100 million viewers — but that she had declined. The NFL responded by denying that the British singer had actually been asked. But offer or no offer, if Adele will not headline the halftime show, who will?
It turns out some other big names may be in the running. In March, Hollywood Life reported that pop icon Jennifer Lopez was very interested in the job. The tabloid said that the NFL had extended the offer before scheduling conflicts had prevent J-Lo from accepting. However, 2017 could be the year it all comes together for the "Jenny from the Block" singer.
Meanwhile, Taylor Swift, Rihanna and Justin Timberlake's names have all been tossed around, according to Houston Press. Of course, Timberlake has some history with the Super Bowl, having been involved in 2004's infamous "wardrobe malfunction" with singer Janet Jackson, which resulted in Jackson's bare breast airing to millions of viewers during that year's halftime show.
As for Adele, it's a hard no.
"First of all, I'm not doing the Super Bowl," Adele said Saturday night. "I mean, come on, that show is not about music and I don't really — I don't dance or anything like that. They were very kind. They did ask me, but I said no. Maybe next time … cause I'm going to do a dance album next time."
The Sun was the first to report that the NFL was interested in having Adele headline.
"There is nobody bigger in the world than Adele right now and organizers are doing absolutely everything they can to try to persuade her to sign up," a NFL source told the tabloid paper. "She's sold out every date on her tour, everyone wants a piece of her and they know they can bank on her bringing in the viewers."
It could be several months before the actual Super Bowl 51 halftime show bill is revealed. Coldplay, 2015's centerpiece act, wasn't announced until December. Super Bowl LI will take place on Feb. 5, 2017 in Atlanta.
© Copyright IBTimes 2023. All rights reserved.