Who Is Woah Vicky? Instagram Star Arrested For Allegedly Assaulting Officer
Instagram star Woah Vicky was arrested for allegedly assaulting a cop at North Carolina's Four Seasons Town Centre on Sunday.
Vicky, whose real name is Victoria Waldrip, 17, caused a mall-wide panic when her actions led to false reports of an active shooter in the area. As the juvenile celebrity was taken into police custody for allegedly kicking an officer inside the facility, several of her friends cried out against the detainment. One of them shouted "shots fired," which caused chaos inside the mall.
"Subsequently several other juveniles inside the mall began running around and screaming," a rep for the Greensboro Police Department told The Blast in a statement. "As all that was transpiring an unidentified individual shouted something about shots being fired and panic ensued throughout the mall. GPD received multiples calls of shots fired and/or an active shooter in the mall."
Vicky is best known for her controversial videos as well as a string of selfies which has helped her make a name for herself on social media. Currently, she has 1.4 million followers on Instagram.
Police were able to bring the situation under control and confirm that there were no active shooters inside the mall within a few minutes.
Vicky's arrest was caught in two separate videos and posted on her Instagram account, which have already garnered more than 100,000 likes. In the first clip, Vicky is seen resisting arrest as two of the cops push her down on the ground and handcuff her. At the same time, a few of her friends are seen yelling "Get off of her" and "What is wrong with you?"
In the second video, two of Vicky's friends are also seen getting arrested by the cops.
Vicky was charged with trespassing, assault on a law enforcement officer and resisting, delaying or obstructing an officer. According to Hollywood Life she did not face allegations of inciting panic. It is not clear if her friends were charged or not.
Vicky was released from police custody, as she confirmed it in a third video, which shows her getting reunited with her family. It is not immediately clear when she got released.
In September 2017, she sparked fury online by claiming that although she had pale skin and dirty blonde hair, she was an African-American girl. She said she had undertaken a DNA test that had proved that she was not white.
"My whole entire life my mom kept telling me 'you're white' and I never believed her because I knew I was black," she said in a video, Mail Online reported.
In a number of other videos she used the N-word and taught her followers how to fight while sporting grills and wearing a shower cap, all of which she claimed were not racist because she was a black girl. However, her self-identification as an African-American did not go down well with many of her followers who branded her a racist.
"Your [sic] not f------ black. Your mom and dad must have dropped you on your d*** head," one of her followers commented.
Another said: "Your [sic] racist! You talk like an idiot and put funny headgear on your head and call yourself black! Its like you read a book on stereotypes and imitated it."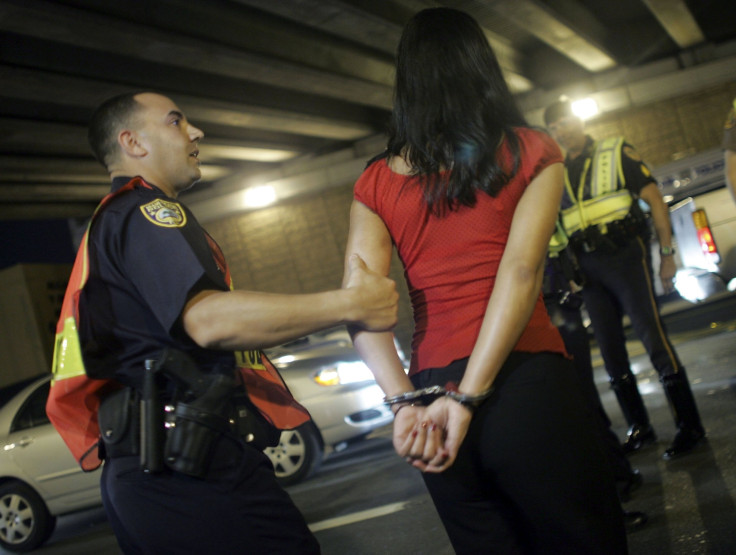 © Copyright IBTimes 2023. All rights reserved.
FOLLOW MORE IBT NEWS ON THE BELOW CHANNELS