Why Alex Rodriguez Went To Strip Club With Jennifer Lopez Amid Cheating Allegations
Jennifer Lopez once took Alex Rodriguez along to a strip club while preparing for her role in her upcoming movie, "Hustlers."
During a recent interview on "The Breakfast Club," Rodriguez, 43, explained that Lopez once told him that she plans to go to a strip club while he was in Los Angeles and she in New York. The former MLB star then immediately told his fiancée that he will be flying over and coming to the strip club with her.
But Lopez wasn't just going to the strip club for fun. The singer-actress apparently interviewed some employees who worked for these establishments as preparation for her role as an exotic dancer in "Hustlers."
Rodriguez gushed over his soon-to-be-wife, saying that she is very dedicated to any job or project she took on. The upcoming movie about strip club employees apparently was no exception as Lopez "read and read and read" about strippers to find out more about her role.
In the same interview, the former Yankees player explained that he offered himself up as a resource for information on strippers to Lopez, who then asked him a lot of questions. "And she started asking me real questions. They're like: 'What would they look for? What do you do? Ba-ba-ba,' and I almost knew too much, which was kinda scary. But anyways, we went down, and honestly, we sat down with girls, and we were just literally interrogating them, asking them questions," A-Rod said.
According to Rodriguez, their trips to the strip clubs had very little to do with actually seeing the performances.
"And then we would hit 'em up with, you know, four or five Gs and say, you know - I'm sorry, $4-5-600 - just, you know: 'Thanks for your time,' and then we'll move on to the next. We weren't there for dancing. We were literally there for work and it was very helpful," he recalled.
This wasn't the only preparation Lopez has been doing for her role in "Hustlers," which started filming earlier this year.
A-Rod previously uploaded a video of the "World of Dance" judge practicing pole-dancing with the help of an instructor. In the clip Rodriguez posted on Instagram Stories, Lopez, who wore a black sports bra, booty shorts and sky-high clear stiletto heels, practiced a pole dance performance to the song, "(I've Had) The Time of My Life."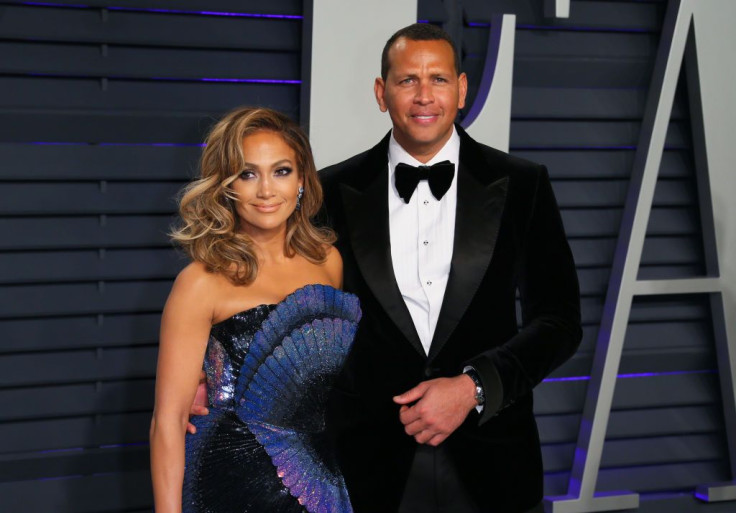 © Copyright IBTimes 2023. All rights reserved.