Why Did Ellen DeGeneres Make '13 Reasons Why' Star Katherine Langford Cry On 'Ellen Show'?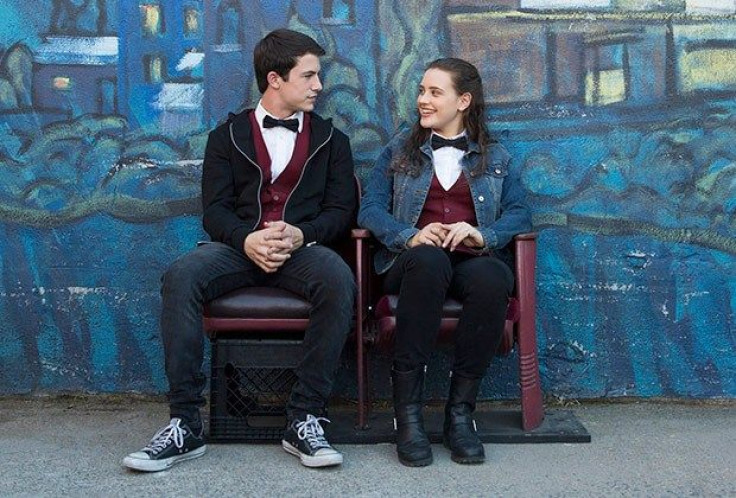 "13 Reasons Why" star Katherine Langford will open up about herself and the show in her upcoming interview with Ellen DeGeneres on the "Ellen Show."
During her pre-taped appearance, Langford reveals that she's a huge fan of Lady Gaga. She also shared that the "Born This Way" singer reached out to her via Twitter even though she doesn't use the social media account. Following the successful release of "13 Reasons Why" on Netflix, it seemed that Lady Gaga was one of the many celebrities who tuned in to the show. The singer reposted Langford's interview via her Twitter account and even wrote her name with a heart.
"There was definitely a really big moment for me like a week ago. I don't have Twitter, but Lady Gaga tweeted at me, like reposted an interview where I was fangirling and wrote, 'Katherine' with a love heart. And I kind of freaked out a little bit," she told the host, adding that Lady Gaga is one of her biggest inspirations.
Read: Does "13 Reasons Why" glamorize teen suicide?
DeGeneres then revealed her big surprise to Langford, who celebrated her 21st birthday last week. "Because you love Lady Gaga, I called her and she gave you – you're going to see her and go backstage and meet her," DeGeneres said, before giving her concert tickets.
Langford ended up crying tears of joy upon receiving the tickets at the prospect of meeting her idol face-to-face.
Meanwhile, Langford was also joined by her "13 Reasons Why" co-star, Dylan Minnette, in their pre-taped interview. The two were asked whether or not "13 Reasons Why" Season 2 is already a sure thing. "We really don't know. I feel like the world's going to know before we do if it happens, like I'll be online and be like, 'Oh, there's a second season,'" he joked.
Even though "13 Reasons Why" Season 2 has not yet been confirmed by Netflix, there are already some speculations about what the upcoming sequel will be about.
In the series, Minnette played the role of Clay Jensen, one of the people mentioned in Hannah Baker's (Langford) tapes. Clay made it to tape 11 before Hannah revealed that she found him very interesting and nice. Clay also had strong feelings for Hannah, but they never became a couple. At one point, Hannah made it seem as though she was ready to have sex with Clay, but the moment didn't last long because Hannah remembered something traumatic from the previous days.
If Season 2 will be a go, it could focus on how Clay's life is changed by Hannah's death. It's also possible that Season 2 will reveal what exactly happened to Alex (Miles Heizer), as well as why Tyler (Devin Druid) brought a gun to school. Zach (Ross Butler), who didn't pick up Justin's (Brand Flynn) call, will also get an exciting arc. Additionally, Mr. Porter's (Derek Luke) next move is something viewers would definitely want to know about. Jessica (Alisha Boe), who already told her dad that she was raped by Bryce (Justin Prentice), could be a changed person in the sequel.
"13 Reasons Why" began streaming on Netflix on March 31.
© Copyright IBTimes 2023. All rights reserved.