Why Did FOX Cancel 'Pitch' After 10-Episode Season 1?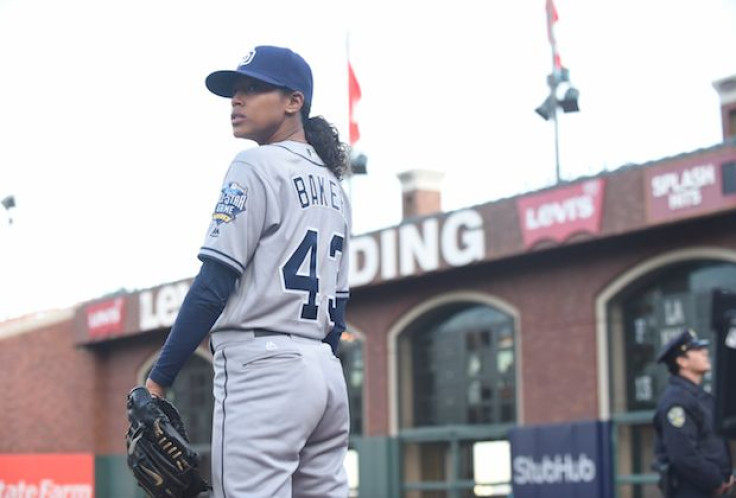 FOX has decided to cancel "Pitch" after only one season.
The series, which aired its last episode in December 2016, has been awaiting announcement from the network. And on Monday evening, executive producer Kevin Falls confirmed the cancellation news via his Twitter account.
Falls posted two tweets. In his first tweet, Falls apologized to fans of "Pitch" because they did not get a second season. In the follow-up tweet, Falls thanked the fans of the series for their support last season.
Read: "Lucifer" Season 2, episode 14 returns to FOX on May 1
"Pitch" cast member Dan Lauria, who played the role of Al Luongo, shared his thoughts over the cancellation via his Facebook account. Lauria also threw shade at FOX with his post when he said that the network may not have made a very wise decision over "Pitch." Lauria added that he initially thought there's a chance for a Season 2 renewal since Thursday Night Football had already been canceled. Overall, the actor described his time on the series as a wonderful experience. He also called his co-stars the most professional group of people he's ever worked with.
Earlier this year, FOX Chairman and CEO Gary Newman sounded somewhat hopeful about the show's future. While at the Television Critics Association's press tour in January, Newman said that he hopes "Pitch" will generate more viewership. "We would've loved to see a bigger audience. There was a lot of delayed viewing. We had a loyal core… I don't think the performance level enabled us to make an early decision about it, but as we get to May, we're certainly going to consider it," he said at the time.
"Pitch" Season 1 only had a total of 10 episodes. According to Variety, FOX's decision to cancel the series did not come as a surprise to fans because of its ratings. The Kylie Bunbury-starrer averaged three million viewers per episode among audiences aged 18 to 49 and received a 0.8 rating. These figures are not as impressive compared to the other shows on FOX, so the network's decision was somewhat expected. However, the ratings for "Pitch" are still better compared to the ratings for "Sleepy Hollow," "Scream Queens" and "The Exorcist."
The series followed the life of the first female baseball player in major league baseball played by Bunbury. The actress made it to last year's "10 Stars to Watch" list on Variety TV. The series also featured actors Mark-Paul Gosselaar, Ali Larter, Mark Consuelos, Michael Beach, Bob Balaban, Mo McRae, Meagan Holder and Tim Jo. Prior to its premiere episode in September, the series received positive reviews from critics. The same publication claimed that "Pitch" gets things right.
Meanwhile, "Pitch," created by Dan Fogelman and Rick Singer, is the first series to be canceled by FOX for 2017. Other shows in the bubble include "24: Legacy," "The Exorcist," "Making History," "Rosewood," "Scream Queens," "Sleepy Hollow," "Son of Zorn," "Wayward Pines" and "Prison Break."
Other FOX series that have already been officially renewed include "American Grit," "Bob's Burgers," "Empire," "Lethal Weapon," "Lucifer," "The Mick," "Star" and "The X-Files."
© Copyright IBTimes 2023. All rights reserved.