Why Did Rob Kardashian Delete Blac Chyna On Instagram? 5 Facts About Breaking Up On Social Media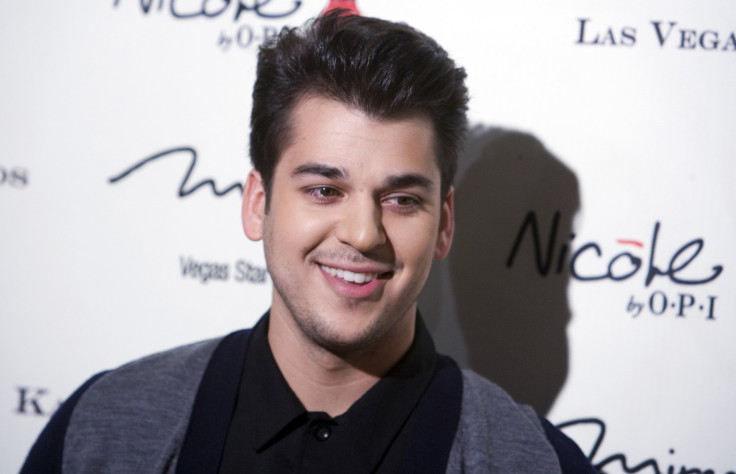 America's favorite quasi-incestuous relationship seemed to be in crisis Monday after "Keeping Up With the Kardashians" star Rob Kardashian deleted all pictures of his fiancée, Blac Chyna, on social media and unfollowed her. It was unclear if the couple had broken up or if they were just taking a breather from Instagram, People magazine reported.
The two announced their relationship on social media in January, along with their eventual engagement in April and her pregnancy. But both have been noticeably quiet on social media the past few weeks. Their love story made headlines in part because Kardashian's younger sister, Kylie Jenner, is dating rapper Tyga, Blac Chyna's former boyfriend and the father of her first child. Keeping with family tradition, the couple turned their relationship into reality TV and "Rob & Chyna," is expected to premiere later this year.
"Rob couldn't be happier," a source previously told Us Weekly about their engagement. "They get excited talking about the baby."
But being so open about your relationship isn't always a good thing. With the rise of sites such as Tinder, Instagram, Facebook and Twitter to chronicle your every embrace and lover's quarrel, researchers have increasingly warned about the dangers of putting your relationship -- and your breakup -- online. Here are five facts about why social media can be bad for your love life:
1. Stalking your ex online is normal. A 2012 survey of 100 adults aged 18 to 35 found 88 percent of respondents looked at their ex's profile after the breakup, while 64 percent read and re-read old Facebook messages or wall posts from their ex.
2. But keeping tabs on a former paramour ex on social media can make it difficult to move on. A recent University of Miami study published in the journal Computers In Human Behavior found people who spent time on Facebook checking on their ex and "what that person's life is like without" them, did not find closure. "Continued exposure to one's ex-partner through Facebook may disrupt the process of healing from a prior relationship," the study concluded.
3. "Just Look What You're Missing Out On" profile pictures is a thing. That 2012 study found about 30 percent of people have posted a Facebook picture aimed at making their ex jealous, the Washington Post reported.
4. Deleting and healing is also pretty standard. About half of all social media users got rid of pictures with their ex after the break up.
5. Even for social media users still in a relationship, going online can be a bad idea. About 12 percent of internet users in a committed relationship said they have argued with their partner about their online habits, a Pew Research Center study found.
© Copyright IBTimes 2023. All rights reserved.