Why Did Solange Attack Jay Z? Marital Issues Between Beyoncé And Jay Z May Have Sparked Fight [VIDEO]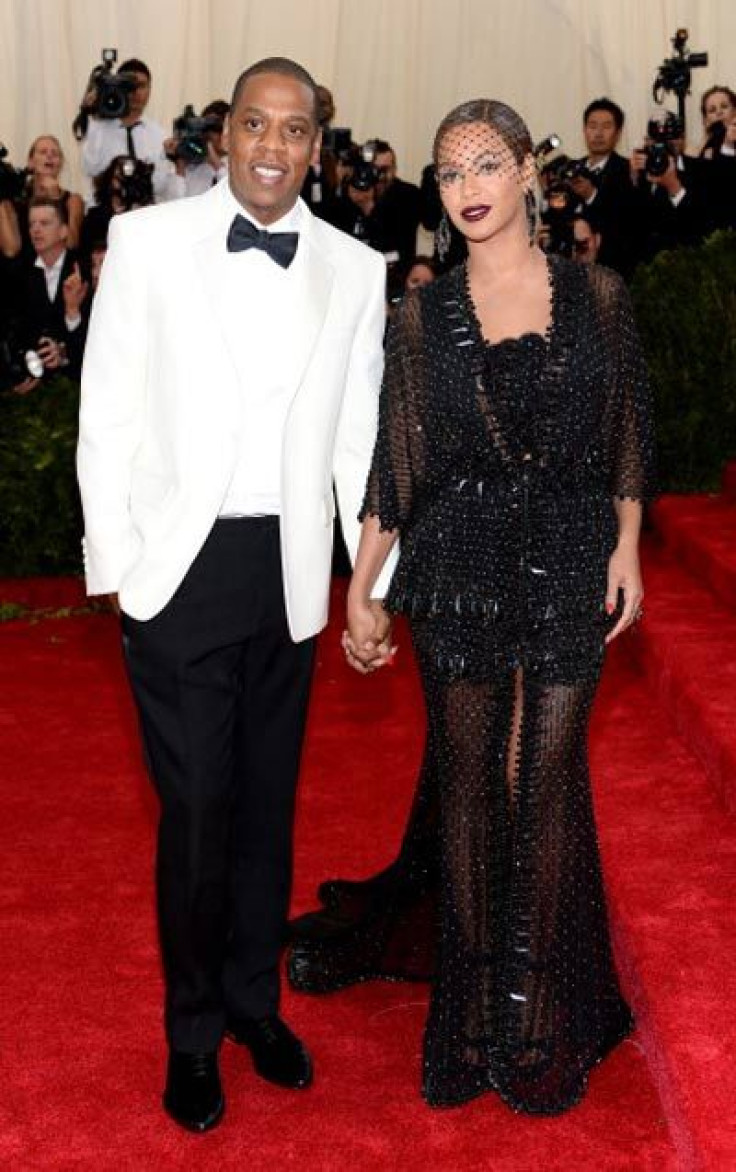 Beyoncé may love Jay Z, but her sister, Solange, may not feel the same way toward her brother-in-law. Evidence of the latter: Beyoncé's younger sister got into a heated altercation with Jay Z on Monday, May 5, and video of the confrontation was just released.
At the Met Gala after-party in New York on May 5, Solange, Beyoncé and Jay Z got into an elevator with Beyoncé's bodyguard, when the 27-year-old immediately began yelling at and kicking Jay Z.
In the video, Beyoncé seems to do nothing while she stands next to her husband. At one point, Beyoncé's bodyguard has to hold Solange back. But that does not keep her from kicking Jay Z. TMZ released the black-and-white footage on Monday, and it claims the bodyguard even hit the emergency stop switch on the 12th floor mid-fight, presumably to try and keep the fight private.
It is unclear what triggered the fight, but there is no known history of Jay Z and Solange disliking one another.
Based on the video, though, this does not seem to like the first time Solange has yelled at, or even hit, Jay Z. Considering the degree to which their family successfully maintains its problem-free image, the footage has triggered rumors and questions as to whether or not there are marital issues between Beyoncé and Jay Z.
Last year, after rumors that Beyoncé and Jay Z were doing a trial separation, the 32-year-old singer released a new song that seemed to be about her relationship problems. The song "Mine" features the rapper Drake and refers to breakups and hardships.
"Been having conversations about breakups and separations/I'm not feeling like myself since the baby/Are we gonna even make it? Oooh cause if we are, we're taking this a little too far/If we are, we're taking this a little too far/Baby, if we are, we're taking this a little too far/Me being wherever I'm at, worried about wherever you are/We're taking this a little too far," Beyoncé sings in the slow-tempo song. She gave birth to daughter Blue Ivy in January 2013.
Hip-hop's power couple was rumored to be going through a trial separation last month as Beyoncé continued her globe-spanning "The Mrs. Carter Tour." The reason for the alleged trial separation was that Jay Z did not spend enough time with his wife while she was touring and did not consult her regarding his own tour. Sources also claimed that Beyoncé was upset that her husband went clubbing often when she was not around and felt that he used "touring as an excuse to go out practically every night," Star reported.
However, regardless of the rumors, and the fight, it appears Beyonce's relationship with her husband is still intact. The two were spotted courtside days later as the Miami Heat took on the Brooklyn Nets over the weekend. They even shared some public displays of affection, as the singer smiled and Jay Z rubbed her leg.
© Copyright IBTimes 2022. All rights reserved.
FOLLOW MORE IBT NEWS ON THE BELOW CHANNELS