Why Didn't Justin Bieber Perform 'Despacito' At 2018 Grammys?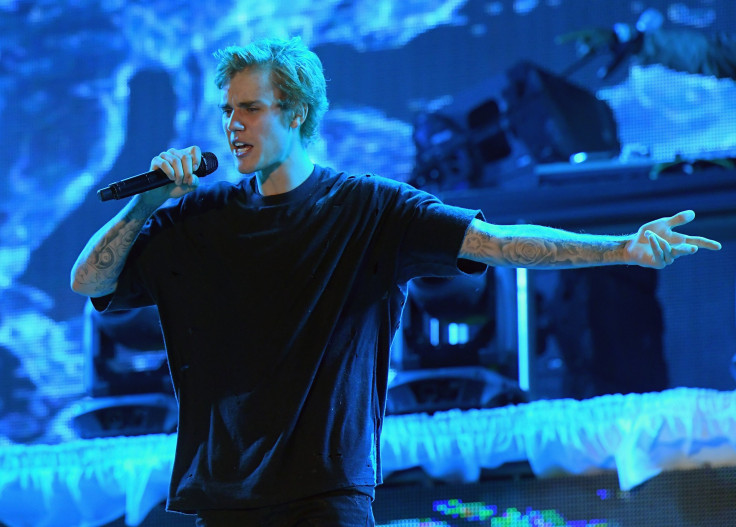 Spectators both at home and Madison Square Garden were able to let loose and have some fun when Luis Fonsi and Daddy Yankee took to the stage to perform their hit song "Despacito" at the 2018 Grammy Awards. However, one notable presence was missing from the stage—their collaborator, Justin Bieber.
While the original track did only feature Fonsi and Daddy Yankee, the remix featuring Bieber, which was released in April 2017, was what helped the song gain the traction it did to become a recently certified Diamond song. However, when the number was performed at the Grammys, Bieber was noticeably absent from the stage.
However, as it turns out, Bieber was absent because he did not plan on attending the awards in the first place.
According to TMZ, Bieber is refusing to attend any awards shows—Grammys included—until he's finished with his new album. Sources told the website that he was focused on getting the new album finished, which means he is opting out of other commitments as a result. It was the first that had been mentioned of new music from the pop star, who dropped his last album, "Purpose" in 2015.
Bieber also did not attend the Grammy Awards in 2017. At the time, it was reported that he ditched because he didn't "think the Grammys are relevant or representative, especially when it comes to young singers." He was nominated for four Grammys at that show.
Interestingly enough, Bieber's rumored on-again girlfriend, Selena Gomez, was also absent from the awards show.
© Copyright IBTimes 2023. All rights reserved.