Why Jeff Bezos, Lauren Sanchez Are Staying Apart Despite Being 'In Love'
Billionaire Jeff Bezos and Lauren Sanchez haven't seen each other since the story of their affair broke, sources close to the couple have confirmed. The two are apparently staying apart deliberately, even though they are both "deeply in love."
A source close to Bezos and Sanchez recently told Page Six that the two of them want to remain "low-key" until their divorces are finalized. Sanchez has reportedly insisted that she hasn't met the Amazon CEO since their cheating scandal surfaced. However, the two "talk all the time," the insider confirmed.
Bezos and Sanchez made the decision not to meet because they reportedly both wanted to protect the privacy of their children and felt that this is the right thing to do, the source said. Sanchez is married to Patrick Whitesell, a Hollywood agent, while Bezos is married to MacKenzie Bezos.
Bezos' and Sanchez's divorces are expected to be finalized in a few weeks' time. While Sanchez's divorce is said to be "effectively sealed," there is no word yet on the progress of the Amazon founder's divorce negotiations.
The divorces are happening after reports of Bezos sending some selfies and racy text messages to Sanchez surfaced online. Gavin de Becker, an investigator who was tasked by Bezos to find out how his private information leaked, previously said that Saudi Arabia had access to the Amazon founder's phone, CNN reported. He added that he has handed over all his findings to federal officials.
Bezos and Sanchez's relationship appears to have gotten very serious even before the scandal was reported. According to Page Six, the two secretly toured a $88 million Bel Air, California estate just a few weeks before the story broke. The duo also reportedly considered buying a property next door to build a pro-grade sports facility.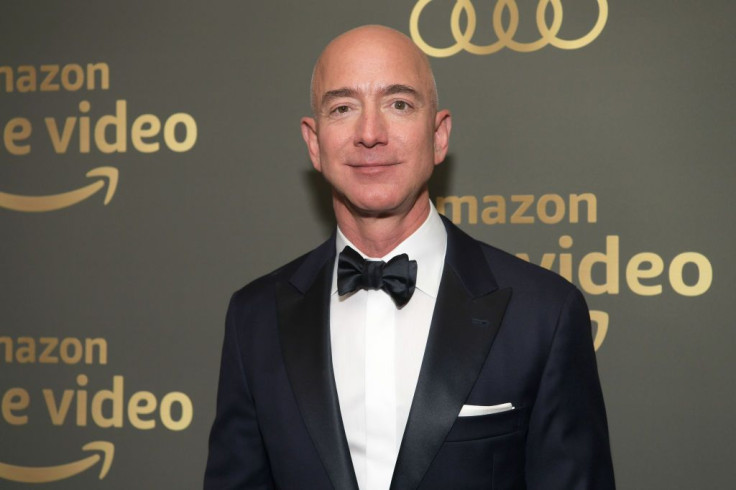 © Copyright IBTimes 2023. All rights reserved.