Why Jennifer Garner, Boyfriend John Miller May Not Get Engaged, Marry Anytime Soon
Jennifer Garner and boyfriend John Miller may not be getting married this year, despite some sources claiming they are already discussing wedding plans.
Garner and the Cali Group CEO have been getting "serious" with each other, a source recently told Entertainment Tonight, but they are reportedly not ready to take their relationship to the next level. While the couple has talked about their future together, this apparently doesn't mean that they want to jump into a more permanent commitment just eight months into their relationship. Garner's ex, Ben Affleck, may also have something to do with why the "Alias" alum doesn't want to tie the knot again so soon.
"[Garner and Miller are] in a true honeymoon phase in their relationship and while they've spoken about a future together, neither of them are ready to plan a wedding or get engaged," the insider told the outlet. "Jen has no interest in jumping into marriage quickly. She only just solidified her divorce so right now she just loves all their time together."
Garner and Affleck were married for 10 years before they announced their separation in 2015 amid reports that the "Justice League" star had an affair with their children's nanny. The exes finalized their divorce in October 2018.
According to the same source, Garner reportedly has a very different relationship with Miller compared to the one she shared with Affleck. Her businessman beau apparently shares many of her interests, including embracing a "healthy lifestyle, working out and eating well." The couple reportedly often goes on dates together, like watching movies and having romantic dinners.
Garner and Miller also love spending time with each other's families. The "Peppermint" star has three children from her marriage with Affleck: 13-year-old Violet, 10-year-old Seraphina and 6-year-old Samuel. Meanwhile, Miller shares two children with his ex-wife, Caroline Campbell, who is a concert violinist.
The insider revealed that Miller often comes over to Garner's Pacific Palisades home to spend time with her and the kids, including playing board games all night.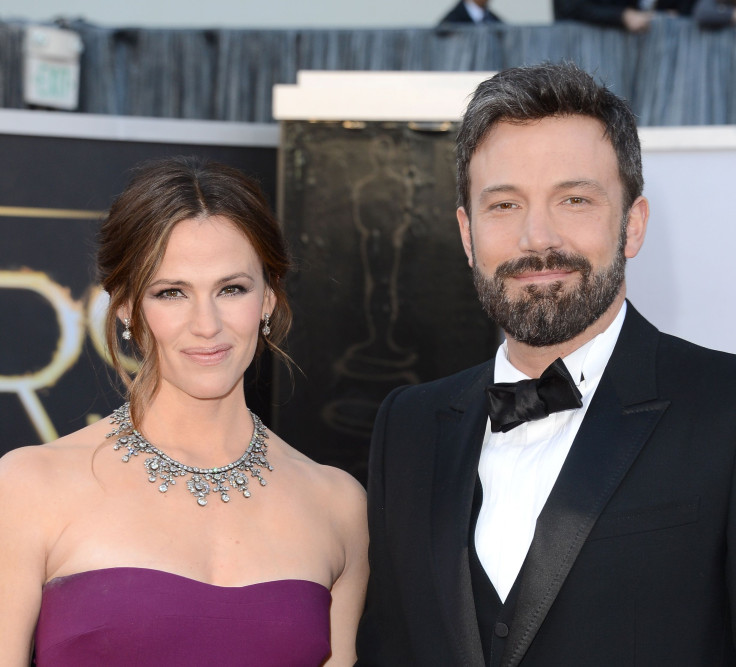 As for Affleck, he is reportedly very supportive of Garner and remains committed to co-parenting their three children together. A source told Entertainment Tonight late last year that the actor "loves his family and knows his priority should have been them all along."
And Affleck has indeed been a model father. He was recently spotted with all three of his kids after his interview on "Jimmy Kimmel Live." The actor was photographed holding his son Samuel's hand as they headed to his car.
Affleck and Garner also met up to attend a church service as a family earlier this month.
Meanwhile, despite reports that they are not ready to take the next step yet, Garner and Miller's relationship seems to only be getting stronger. In photos released by Daily Mail, the couple recently enjoyed a breakfast date together in Los Angeles. Before leaving the Brentwood Country Mart mall separately, Garner and Miller exchanged a warm hug and sweet nothings.
© Copyright IBTimes 2023. All rights reserved.