Why Kate Middleton Revealed Dog's Name But Meghan Markle Is Keeping Hers Secret
Kate Middleton previously revealed the name of her beloved dog Lupo, but Meghan Markle is refusing to do the same thing. And according to a royal expert, there is a reason why this is the case.
While speaking on Yahoo's "Royal Box," Omid Scobie said that pets are off-limits for all members of the royal family. The British clan feels that revealing the name of their beloved pets is very private so they tend to not disclose them.
"I remember when the Cambridges first got Lupo there was such a furor over the name of the dog. I think it drove press secretaries crazy that they regularly had all of us asking what was the name of this dog… Harry and Meghan have chosen not to release the name of their most recent addition of their family," Scobie said.
But several years ago, Middleton didn't also have any intention to reveal the name of her beloved Cocker Spaniel. However, word got out after a young royal asked the Duchess of Cambridge during a royal engagement. Shortly after, everyone knew that the mom of three's dog's name is Lupo.
Last year, rumors swirled that the Duke and Duchess of Sussex have decided to name their dog Oz. The moniker is reportedly a nod to Australia because this is where they first traveled to after tying the knot. According to People, the black Labrador's name may have also been inspired by the 1818 poem by Percy Shelley called "Ozymandias."
Before Markle became an official member of the royal family, she had two adorable shelter dogs back home in Canada. One of them is called Guy, and the other one is referred to as Bogart.
Markle's dog's names were very public at that time because she still hasn't tied the knot with Prince Harry. And it is only the royal family who is quite secretive when it comes to their pets' names.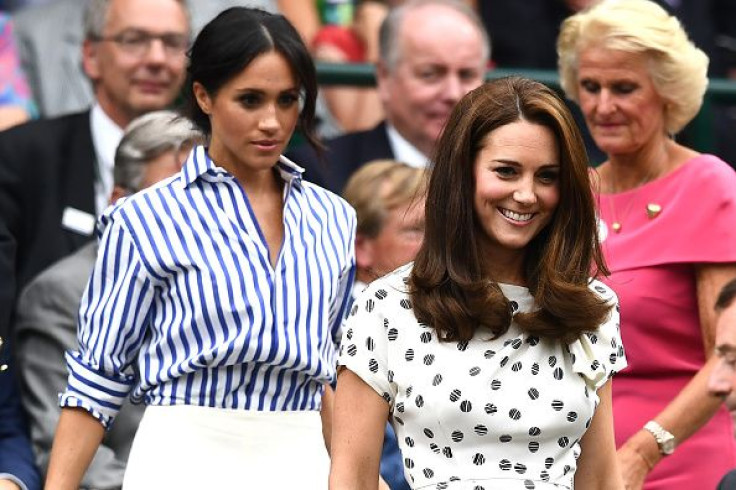 © Copyright IBTimes 2023. All rights reserved.