Why Kate Middleton Was Looking Down When Meghan Markle, Harry Exchanged Vows
Netizens discussed Kate Middleton's reaction during Prince Harry and Meghan Markle's exchange of wedding vows.
One netizen took to Quora and asked why Middleton kept on looking down at her lap the whole time the Duke and Duchess of Sussex said their vows. He was wondering if there was a royal etiquette involved in the situation. The question received mixed reactions from royal fans who also watched the royal wedding.
According to Edward Newark, there was no royal etiquette involved but it is an Anglican church etiquette.
"The vows are the most solemn part of the Service of Holy Matrimony, and so it is appropriate that the congregation should be in a state of spiritual contemplation rather than, for example, admiring the wedding dress. It's also a requirement that the vows must be heard by all present," he wrote.
"It is only when the Priest says, 'you may now kiss the bride', that the formal liturgy is over (which is why clapping is then sometimes permitted)."
Meanwhile, Dawn Osbourne didn't agree with the first answer. According to her, she is an Anglican all her life and she never heard that etiquette. However, one could be contemplative by staring into the void.
As for why Middleton kept on looking down, she noticed that the Duchess of Cambridge was looking up the majority of the time like everyone else, including Queen Elizabeth II and Prince Philip. She believes that during those times Middleton looked down, the duchess was following the service by reading the "Order of Service" booklet.
Meanwhile, Lowell Blackman shared another reason. According to him, it was down to the bishop during the ceremony why Middleton appeared to be looking down.
"British media claimed Kate was embarrassed by Rev. Curry's over-the-top, interminable, rambling, unfocused sermon that didn't resonate for any of the royals. This way, she avoided being caught giggling," he wrote.
Middleton was seated beside Camilla Parker Bowles during Prince Harry and Markle's wedding. A clip shared on Twitter caught the Duchess of Cambridge side-eyeing the Duchess of Cornwall.
According to the netizens, the two were laughing at the preacher and was trying not to make it obvious, so she looked Camilla at the side of her eyes. Meanwhile, some netizens praised Camilla's choice of hat because it was broad-brimmed, which kept her face hidden from the camera.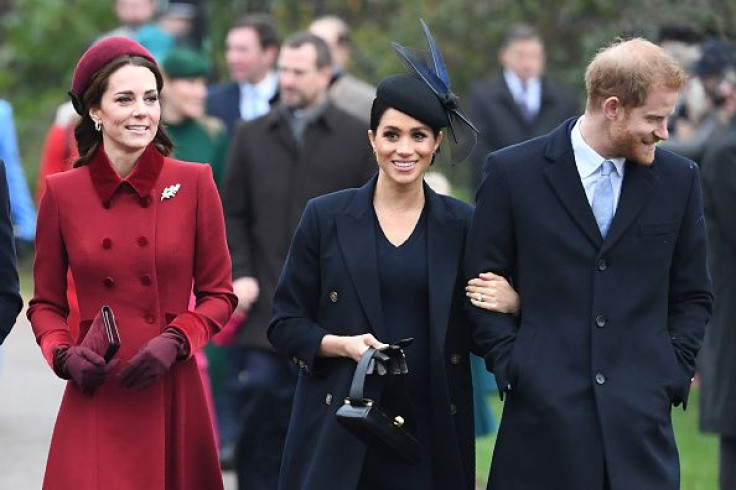 © Copyright IBTimes 2023. All rights reserved.