Meghan Markle 'Better And Wiser' With Prince Harry After Trevor Engelson Divorce
Meghan Markle is better and wiser with Prince Harry after her failed marriage with Trevor Engelson.
The Duchess of Sussex's first marriage wasn't successful. Many were actually surprised when Markle ended her marriage with Engelson "out of the blue" because they were so in love way back then.
Many are concerned that Markle's second marriage, now with Prince Harry, might not work as well because she already has a history of a broken marriage. However, dating and relationship coach Sami Wunder believes that this time she's better because her bad relationship made her a wiser woman.
"Just the fact that Meghan went on to date Prince Harry after her bad marriage to Trevor Engelson tells me that she is a woman who believes in love and in not giving up," Wunder told Express.
"Entering into a second marriage, I am confident she has come into it learning the bitter yet useful principles from a broken marriage and painful divorce. While there is no magic formula that can predict whether a second marriage will be successful or not, it is true that recovering from a first bad marriage can actually make you into a better, richer, wiser and more mature person. I believe this has been the case for Meghan."
Wunder also recognized Markle's strengths. According to her, the Duchess of Sussex knows what she wants. Also, with her second shot at marriage, she would have known that while love is the foundation, one's skills, wisdom, patience and sense of humor also play a role in the longevity of a relationship.
Prince Harry and Markle are very keen on keeping their relationship. The former "Suits" star quit acting and left her home to move to London and be with Prince Harry.
The Duke of Sussex did his part, too. According to a report in 2017 that resurfaced recently, Prince Harry underwent a painful grooming method to look good for Markle. He started waxing his chest, a removal technique that is extremely painful. His friends were shocked when they learned about it.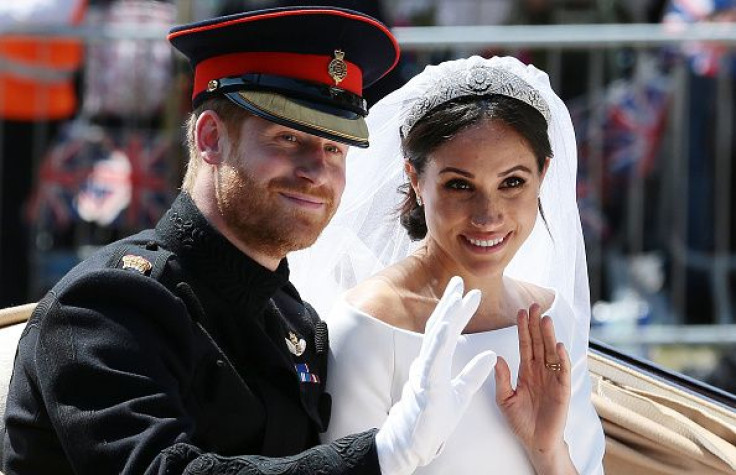 © Copyright IBTimes 2023. All rights reserved.