Why Kelly Sadler Left The White House: It Wasn't The McCain Comment
Kelly Sadler, the White House communications aide who drew a lot of flak last month for mocking Arizona Sen. John McCain's health, left the White House on Tuesday.
White House Principal Deputy Press Secretary Raj Shah said in a statement, "Kelly Sadler is no longer employed within the Executive Office of the President," CNN reported.
Sadler reportedly told colleagues during a closed-door staff meeting last month McCain's view about President Donald Trump's CIA director nominee Gina Haspel "doesn't matter" as "he's dying anyway." They were discussing McCain's criticism of Haspel's nomination over her refusal to "acknowledge torture's immorality" while she was overseeing a black site in Thailand, when the insensitive remark was made about the 81-year-old Arizona Republican.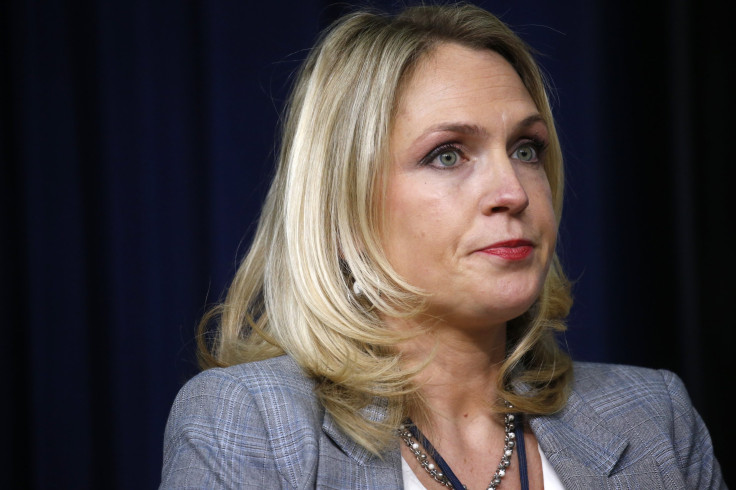 McCain, a former Navy pilot who served as a senator for more than three decades, was diagnosed with glioblastoma, an aggressive brain cancer, in July last year. Glioblastoma is considered a grade IV tumor, the most malignant of gliomas. According to medical experts, it can be very aggressive and spread to other parts of the brain quickly.
The comment ignited a firestorm of criticism, with many demanding Sadler's firing. However, the White House refused to condemn it, and instead issued a statement: "We respect Senator McCain's service to our nation and he and his family are in our prayers during this difficult time."
Meanwhile, Sadler made a phone call to McCain's daughter Meghan to personally apologize. But Meghan demanded a public apology from her.
"I was promised an apology by Kelly Sadler, publicly, to my family," Meghan later said. "I did not receive that. This is not an administration that is capable of apologizing."
McCain's wife, Cindy, tweeted to Sadler saying, "May I remind you my husband has a family, 7 children and 5 grandchildren."
But is Sadler leaving the White House because of her remark? According to sources familiar with the situation, it was not her comment but her strained relationship with White House strategic communications director Mercedes Schlapp that led to her exit, the New York Times reported.
After the comment was leaked to the media, the president demanded a crackdown on the "leakers." The report stated during a meeting, Trump asked Sadler who she thought was responsible for the leaks and she mentioned Schlapp's name. This angered Schlapp, who is married to Matt Schlapp, head of the American Conservative Union. She met press secretary Sarah Huckabee Sanders last week to discuss staff downsizing in the Communication Department to check flow of leaks from the White House, and suggested Sadler's name, the Daily Beast reported.
A senior White House official told the New York Times more exits were expected in the coming weeks.
Speaking about the efforts to seek out leakers, Sanders said, "I think it is disgusting and some of the most shameful behavior that you can ever engage in. It's an honor and a privilege to work for the president and to be part of his administration. Anybody who betrays that I think is a total and complete coward. And they should be fired."
© Copyright IBTimes 2023. All rights reserved.