Why Kendall Jenner's Uber Ban Was A Blessing In Disguise; Model Disses Ride App In New Snapchat Video?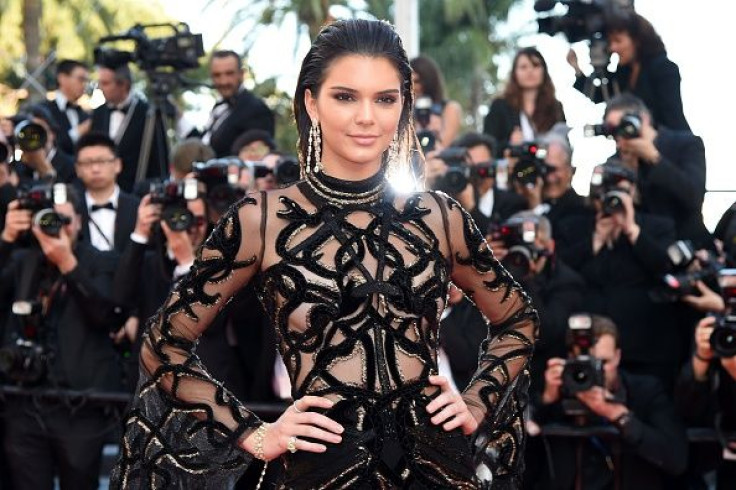 Kendall Jenner may have gotten banned by Uber, but its competitor Lyft was more than happy to step in and help out the "Keeping Up With the Kardashians" star.
Jenner reportedly received a year's worth of free rides from Lyft after Uber blacklisted her last month. On Monday, the 20-year-old supermodel took to Snapchat to thank the ride app for their generous gift. "Hi guys. I just got in my Lyft. I'm so excited. Thank you, Lyft, for the free rides and for taking care of me," she said, before blowing the camera a kiss.
Last month, her big sister Kim Kardashian West revealed in a Snapchat post that Jenner had been "suspended" by Uber, according to Us Weekly. Kanye West's wife explained that they didn't know the reason behind the ban. "Yeah, she's suspended," the 35-year-old reality star said in the Snapchat video posted Aug. 26. "So we just wanna know, why was Kendall suspended? She's literally, like, a model passenger."
The reason behind Jenner's Uber ban has not been confirmed, but an insider claimed that it was simply a "minor account issue that is being resolved. While it is being resolved her account was put on hold. Uber support has reached out," Entertainment Tonight reported. But it looks Jenner won't be using Uber again for at least a year after the mishap.
Meanwhile, Jenner was recently spotted hanging out together with ex-flame Harry Styles, sparking reunion rumors. The model and One Direction member were reportedly all smiles when they had dinner together at Ysabel in Los Angeles last week, People reported. According to an insider, the pair are "rekindling their old romance" and that Jenner is "so excited about it."
This isn't the first time the two have been linked to each other. Jenner and Styles, who had never confirmed they were dating, were first spotted out together in late 2013 and early 2014. However, it wasn't until December 2015 that they were spotted together again, though this time they were photographed kissing while on a St. Barts getaway.
© Copyright IBTimes 2023. All rights reserved.