Why Meghan Markle Should Wait For A Year Before Having Another Baby
Meghan Markle will have to wait for a year before having another baby.
The Duchess of Sussex's pregnancy was considered "geriatric" because she's already over 35. Moms at this age tend to want to have more kids without gaps because they do not have the luxury of time in terms of their fertility. However, Markle is advised to not get pregnant so soon since women over 35 who conceive just six months after their previous birth have a 1.2 percent risk of maternal mortality compared to their younger counterparts.
"In terms of birthing plans for mothers over 35, whilst statistically risks increase with pregnancy at a later age, if an older first time Mum is healthy and well then their options for birth should be as for anyone else," Julie Jomeen, a professor of midwifery at the University of Hull, told Express.
"There is some evidence to suggest that induction of labour is slightly more prevalent to avoid any risk of placental insufficiency, though the health of the placenta is also linked to good general health, nutrition, not smoking, " she continued.
Jomeen also advised Markle to consider caesarean or induced labor as among her best options. It's also important for women and maternity professionals to talk about their own personal risks and preferences because induced labor and spontaneous labor are different birth experiences. Another thing to consider is that one section can lead to future caesareans.
Overall, the general health of the mother is an important factor in the potential risks during a pregnancy. In the end, it still the woman's choice but it's important that they are aware of the birth spacing, so they can make their choice "based on good evidenced-based information."
Meanwhile, there were speculations that Markle might give birth to her firstborn last week. The odds of Markle delivering her baby in the previous week was slashed to 2/1. This week the odds are at 4/1.
However, there's no way to tell if Markle has already given birth. The Duke and Duchess of Sussex announced on Thursday that they would keep their birth plan a secret until they have celebrated it privately.
The announcement received mixed reactions from the netizens. Others agreed and supported the couple. However, some slammed Prince Harry and Markle because for them, they are entitled to know the details about the baby as they are the ones who paid for the couple's privileged lives.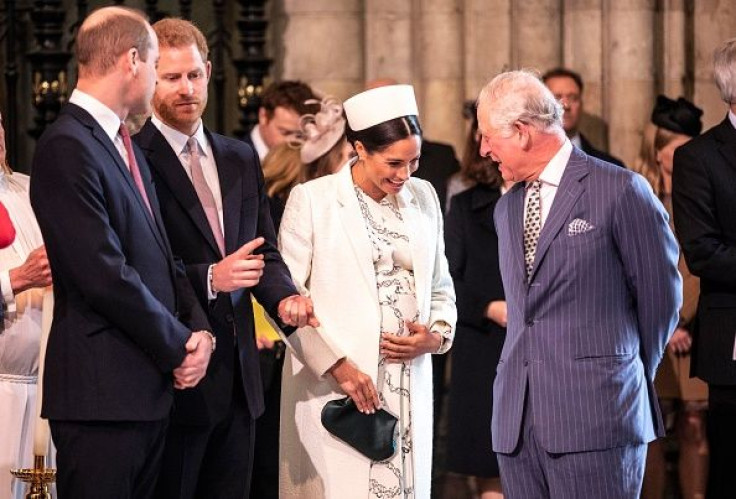 © Copyright IBTimes 2023. All rights reserved.